Every year in December the entire UAE nation celebrates the National Day — the day when the nation became independent, and the Union was founded.
The United Arab Emirates, for many reasons, can be considered a country with a unique history. Its success in many fields of Global economy, trade, tourism, investments market, energy sector, IT, entertainment, and many other fields is driven by the wisdom of its current leaders, as well as the bright vision of the original leaders, who stood at the roots of its inception.
History of the UAE
It all began with the Union between the rulers of Abu Dhabi, Dubai, Fujairah, Sharjah, Ajman, and Umm al-Quwain. Before that, these lands were called The Trucial States, an assembly of independent Sheikhdoms under the British Protectorate. After the formation of the Union, they became the United Arab Emirates, one constitutional federation.
The United Arab Emirates became an independent country on December 2, 1971. A year later, on February 10, the seventh emirate of Ras Al Khaimah also joined the Union, and the state has acquired its present appearance. Originally, Bahrain and Qatar were also in line to join the Federation, by both of them decided to become independent countries later on.
The first official president of the Union was elected — His Highness Sheikh Zayed bin Sultan Al Nahyan, and Sheikh Rashid became the vice-president.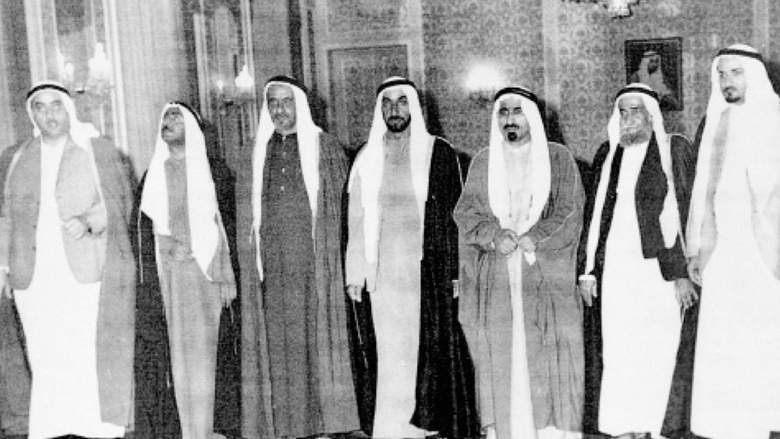 Development and Growth of UAE
Subsequent years were the time of continuous development. If 1970 the estimated local population of all emirates was about 272,529, now the number of citizens has reached 9.3 million (according to the Federal Competitiveness and Statistics Authority). A young country grew in its influence, gradually starting to play an important role in global politics and trade. Many successful development projects were completed, like the magnificent Burj Khalifa, an innovative Palm Jumeirah, and vibrant Dubai Marina, with more being announced every year. It became a globally recognized business hub, with one of the most stable economies, largest airports, biggest seaports infrastructure, and safest places to live in.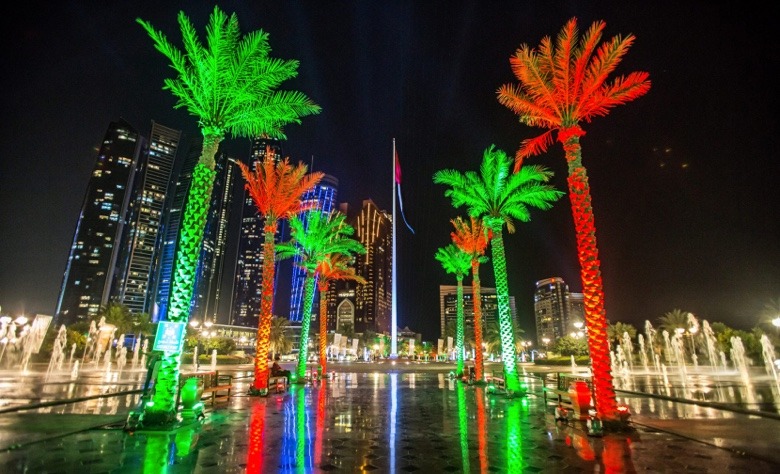 UAE National Day celebrations
During National Day, magnificent celebrations and events are held throughout the country. Both UAE nationals and residents are invited to join all kinds of shows, festivities, car rallies, grand fireworks, and interactive performances — this day nobody remains indifferent.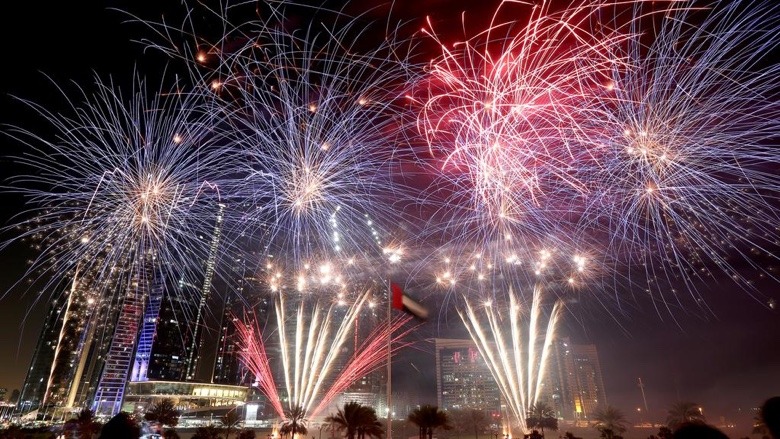 Also, great attention is paid on this day to educational activities, and various cultural events are held for young people on the culture and history of the country. On UAE National Day there are many people on the streets dressed in the colors of the national flag (by the way, at the beginning of November country celebrates UAE Flag Day). Many locals paint their cars in red, green, white, and black color scheme, and extensively use party confetti for the whole evening and night.
This is one of the most important holidays in UAE, which unites the whole nation and reminds them about the greatness of being Emirati.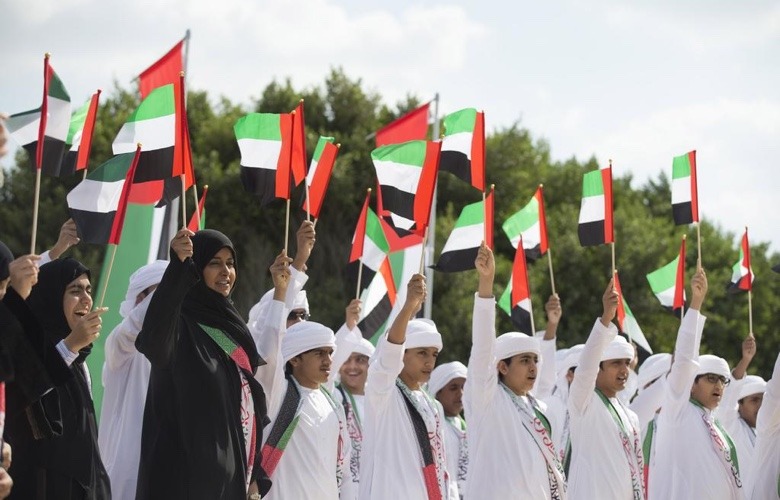 Happy UAE National Day!