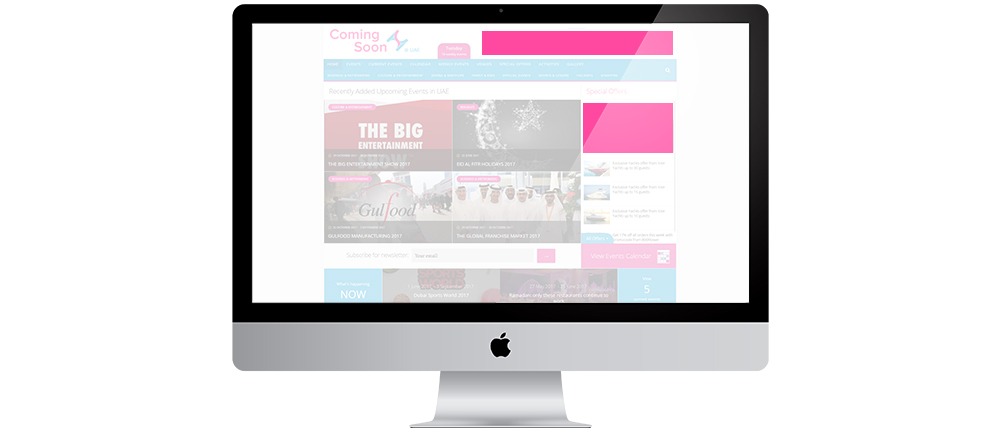 Comingsoon.ae offer a wide variety of banner advertising solutions to help our clients meet any marketing objective.
Banner ads are more image than text-based, which makes them a popular form of web advertising and help to deliver any information to more auditory.
Comingsoon.ae types of banners placement:
Mainpage Big Slider;
Mainpage Header Banner;
Mainpage Side Banner;
Events Category Big Banner;
Mainpage Events Category Leader Banner.
Learn more about our banner specs.
Our clients can target their digital ads more effectively by selecting only certain categories of Comingsoon.ae, which best fits their marketing needs. You can select any category of events, type of venue or day of the week and display your banner advertising during a certain period of time.
You are free to discuss details regarding banner advertising – simply contact us on advertise@comingsoon.ae.