Annually on November 30 in UAE the Commemoration Day take place, previously known as Martyr's Day. In this day people remember and commemorate the Emirati martyrs, who sacrificed their lives defending the homeland.
Dignified events take place around the whole country. At 08:00 AM the UAE flag is lowered across the whole country, at all state institutions and government-subsidiary premises. And it is remain lowered until 11:30 AM. Then there is a minute of silence to 11:31 AM. After it the flag raise again with the sounds of the National Anthem.
This date is not random. On November 30, 1971 Salem Suhail bin Khamis  was killed — the first Emirati soldier, who gave his life in the battle against Iranian forces. This battle known today as «battle of the Greater Tunb» (Greater and Lesser Tunbs are two small islands in the eastern Arabian Gulf). Bin Khamis commanded a squad of six policemen and he refused to lower the flag of Ras Al Khaimah. It happened just before the UAE was formated.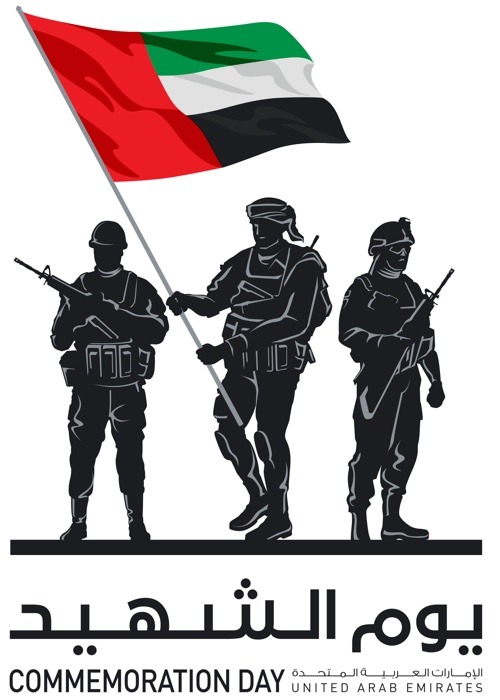 Today in the list of martyrs we can find civil, military and humanitarian servants. To honor their memory His Highness Sheikh Khalifa bin Zayed Al Nahyan, President of the United Arab Emirates, ordered in 2015 to make November 30 an annual public holiday in the UAE. It is not a celebration day, but a day of commemoration and honor. The country remembers its heroes and their sacrifice.