Saint Patrick's Day (another name is Feast of Saint Patrick) is celebrated on March 17, the death date of the saint. This day is dedicated to St. Patrick, the patron saint of Ireland.
Of course, Saint Patrick's Day is not an official holiday of the UAE. But this country welcomes all the most interesting holidays from around the world. Relations between the Republic of Ireland and the UAE are getting better and better every year. And the celebration of Saint Patrick's Day will only contribute to this process. Moreover, this holiday is loved by citizens of other countries around the world — the USA, Canada, Japan, Argentina, Ukraine, etc.
March 17, hundreds of sights in Dubai and Abu Dhabi are painted emerald green — Burj Al Arab, Yas Viceroy, Dubai Duty Free Tennis Stadium, and many others. There are many places in Dubai where you can spend a day celebrating Saint Patrick's. Number one choices for that, of course, would be the Irish-themed venues, like Fibber Magee's, Irish Village or McGettigan's Irish Bar.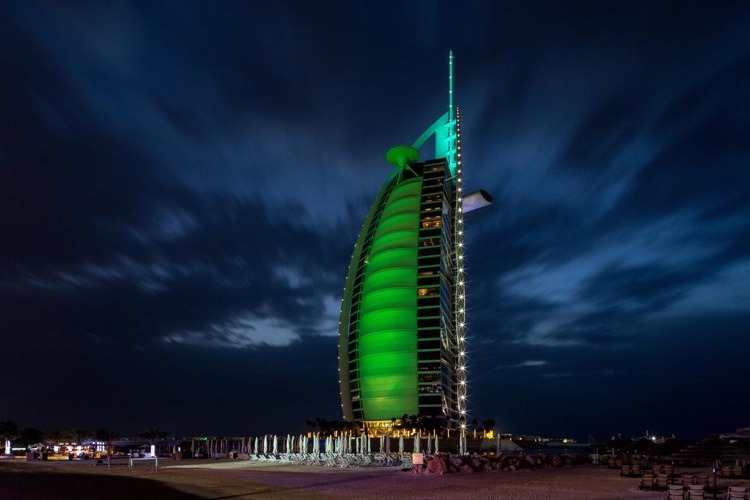 And even you are not Irish, you are still more than welcome to enjoy Saint Patrick's day with your friends and family. All that is needed is a good mood, great company and (optionally) some green accessories to put on.
Interesting facts about Saint Patrick's Day
– In the beginning, Saint Patrick's Day was Ireland's holiday only. And during its celebration, there were no special events. This day gained wide popularity thanks to the Irish people who emigrated to the United States. Yearning for the homeland they began to celebrate it in a big way. On 17 March 1762, the first parade took place.
– Initially, the color of Saint Patrick's Day was blue, not green. On old drawings, Saint Patrick is dressed in blue clothes. But with time the color changed.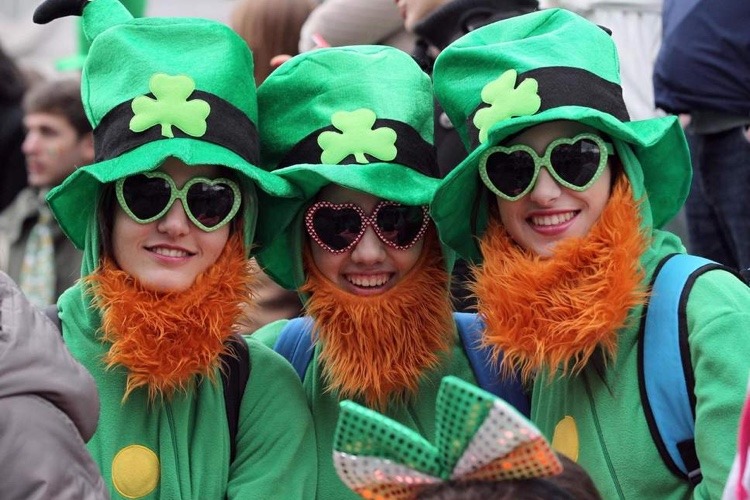 – Thanks to this holiday, many people think the clover is a symbol of Ireland. But the real symbol of the country is a golden harp.
– Today many people around the world celebrate this holiday with alcohol, especially with beer. But initially this day was exclusively religious and alcohol was prohibited. Today, this holiday has become also a cultural event, not only religious.