International Women's Day or simply Women's Day — is the holiday, celebrated on March 8 in many countries around the world. In some countries, this day is official holiday and day off work, in others — just a good reason to congratulate women as in the UAE.
The Women's Day first appeared in 1909 thanks to Socialist Party of America. It was celebrated until 1913 on the last Sunday of February. Afterwards, the day was celebrated in many countries but on different dates — March 19, May 2, March 2. The date of March 8 appeared only in 1914. Many years the Women's Day was celebrated mainly in socialist countries. But in 1975 the UN invited states to announce the day of the struggle for the rights of women. So March 8 became the International Women's Day.
It is believed that in Eastern countries women have no rights. But the UAE — is a remarkable exception! Since its founding on December 2, 1971, the country always paid a lot of attention to the empowerment of women. In the UAE women can occupy leadership roles in private sectors and the government. In this country, you can meet women in professional positions — doctors, engineers, judges, even soldiers and fighter pilots. According to statistics, around 70% of university students over the past five years have been female. They represent 56% of graduates in engineering, IT and mathematics. And according to the global ranking in terms of the number of places occupied by women in higher education, the UAE is in first place among all countries of the world.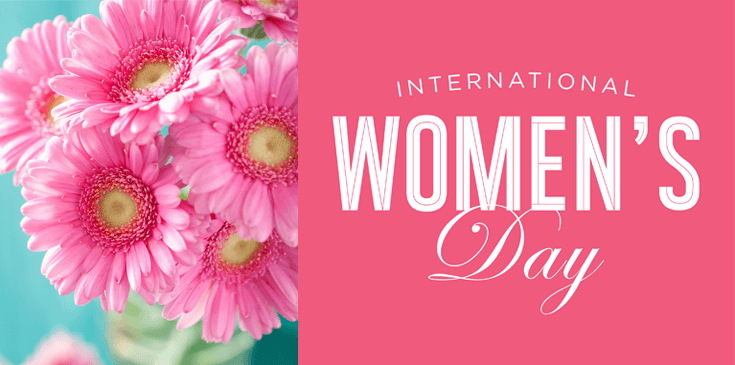 In the UAE sheikhs, ministers and officials also join the congratulations of women. For example, on March 8, 2018, His Highness Sheikh Mohammed bin Rashid, Prime Minister and Ruler of Dubai, wrote on Twitter: «March 8 is a wonderful and beautiful day for all the women of the world». And His Highness Sheikh Mohamed bin Zayed Al Nahyan, Crown Prince of Abu Dhabi and Deputy Supreme Commander of the UAE Armed Forces, said: «Women's Day is a global occasion to reaffirm the special status of women in our homeland». Noura Al Kaabi, Minister of Culture and Knowledge Development and Dr Anwar Gargash, Minister of State for Foreign Affairs also joined the congratulations.
This day — is a great time to congratulate mothers, wives and daughters. And in the UAE you always can find a great place to buy gifts or venues for having a great time. But don't forget your female friends, colleagues and relatives on other days of the year!