Many people around the world are convinced that Dubai is a city of modern skyscrapers, wide roads, and high energy. Yes, this is true, but tourists can find other places as well. Places where the face of old Dubai has survived as it was in the 19th century.
Al Bastakiya District, also known as Al Fahidi Historical Neighbourhood — is the historical district with constructions that were built about 1890 by textile and pearl merchants from Persia. There are about a few dozens of buildings in this place. Time seemed to stop here between low houses and narrow streets creating a unique atmosphere. It is a cozy and peaceful old town from Arab tales, without glass and concrete structures. The best time to visit this place is in the evening when it's not so hot.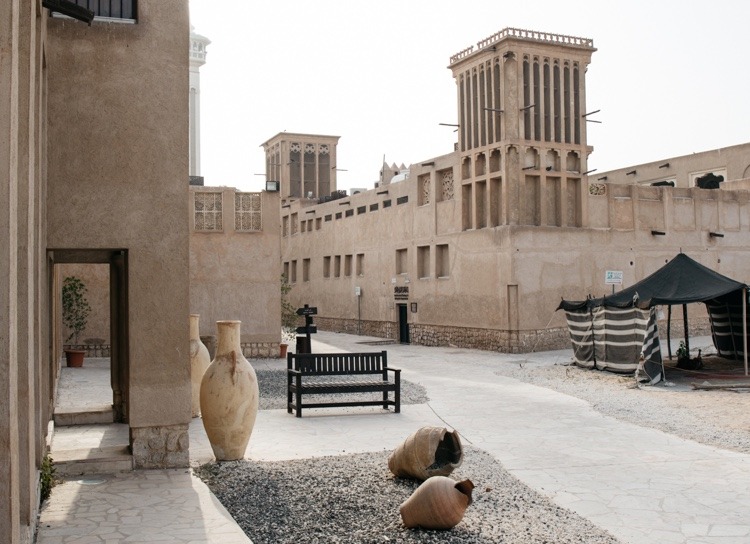 Al Bastakiya consists of several venues which will surely be interesting for tourists. For example, you can find here Coffee Museum, Shaikh Muhammad Center for Cultural Understanding (SMCCU), Mawaheb Art Gallery and similar attractions. If you want to have a good time be sure to visit Arabian Tea House Cafe (also called Basta Art Cafe) or Make Art Cafe. Everyone can find an interesting place to relax or have a leisurely walk. And if you like to take photos, then you will have the opportunity to make very interesting shots.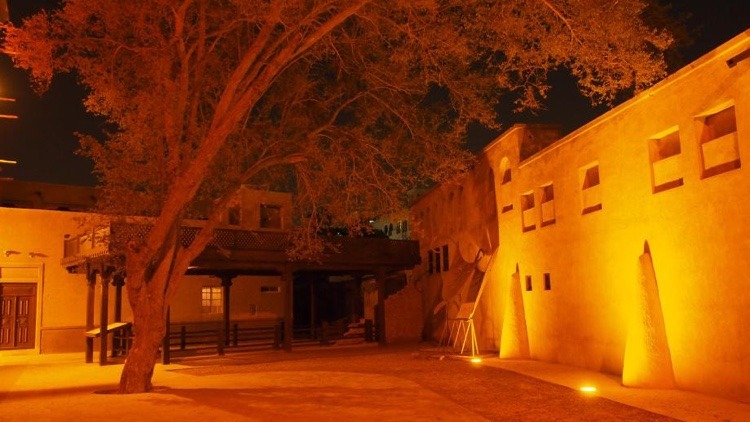 It's difficult to believe now, but in 1989 this place was supposed to be destroyed. Half of the district was demolished a few years ago to build a new office complex and almost no one lived in the remaining houses. Fortunately, this decision was changed and Al Bastakiya has been saved as a historical district. In 2005 the Dubai Municipality decided to restore the old buildings.
Be sure to take a few hours to visit this place when you will visit Dubai next time.