In Deira, a district located in eastern Dubai, there are several well-known markets. Tourists can visit the Gold Souk, the Deira Fish Market, the Perfume Souk, and the Spice Souk that will be described below.
The Spice Souk (or «souq» — «marketplace» in Arab countries) is also called Dubai Spice Souk, Deira Spice Souk, and Old Souk. The entrance to the market is located directly opposite the Deira Abra, on Dubai Creek, very close to the Gold Souk. Contrary to the expectations of tourists, Old Souk is not very big. But it is very bright and colourful. This is a great place for tourists who want to see old Dubai, get acquainted with oriental exotic.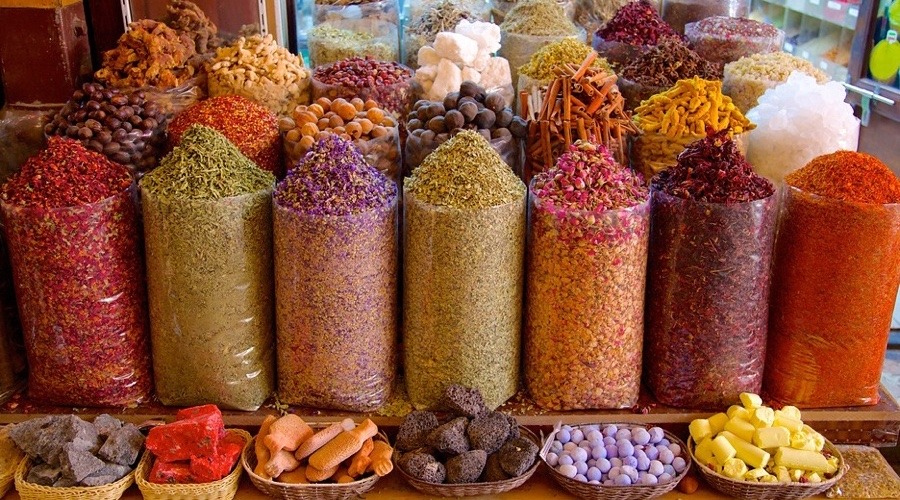 The first thing that strikes when entering the Spice Souk is the strong smell of spices and a lot of bright colours. Rumour has it that here you can buy spices from all over the world, from ordinary cinnamon to ultimate exotic. Almost all sorts of tea and coffee, as well as various dried fruits, dates, local sweets and souvenirs, are sold there. Some products are quite inexpensive, but there are very expensive spices. If you haven't decided what exactly you need, then ask the sellers, who will be able to give you any advice about spices.
Even if you don't have a goal to acquire something special, you will not waste your time. It's a great opportunity to make a trip in time. The Spice Souk has existed since the mid-19th century, but have not changed much for the past years. As in any other eastern market, it's very noisy here and there is its own unique atmosphere. And here you can meet sellers who still remember old Dubai without huge modern skyscrapers.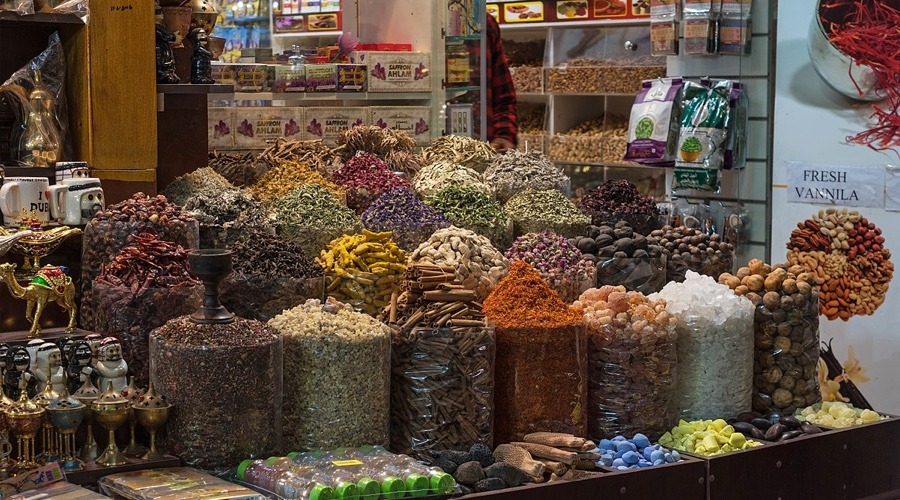 There is an opinion that the Old Spice Souk has no future. In Dubai, new large modern shops and malls are constantly being opened, which offer the widest range of various goods, including souvenirs and spices. Many tourists simply don't want to go to Deira district just to visit one of the markets. This is done only by lovers of oriental flavor. And if you are one of them, be sure to visit Old Souk while it is still working. You will not regret it for sure.
You can visit Dubai Spice Souk any day from 10:00 to 22:00. But we do not recommend coming here on Friday, most shops will be closed.
And do not forget to bargain, it is so accepted here!