People from all over the world can envy the Chinese culture in many ways. First, they celebrate the New Year on the usual Gregorian Calendar. Then, they also celebrate the Chinese New Year (also known as Lunar New Year or New Year Festival), and you can be sure – they celebrate it with scale!
In the modern global world, Chinese New Year (also known as the Spring Festival) is also celebrated by many other cultures – especially in a diverse and dynamic society like in UAE.
Since the Chinese are using the lunar calendar the date of the Chinese New Year constantly changing between January 21 and February 21. For example, in 2018 it was February 16, in 2019 — February 5, and in 2020 — January 25.
In the old days, the celebration could last for a whole month. But as in modern times people don't have so much time, the period of celebration have been reduced to 15 days "only". As you can tell, this is more than enough to enjoy it in full.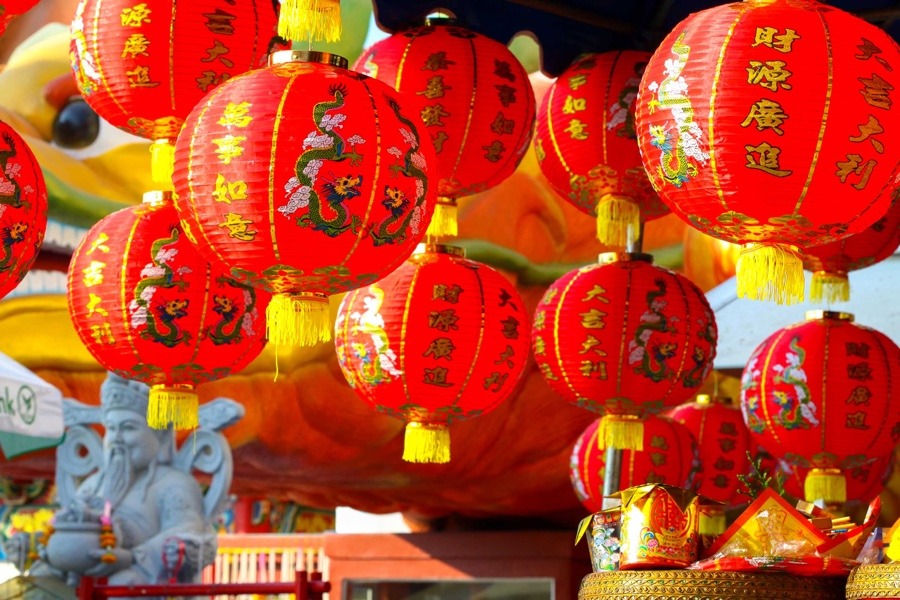 Chinese New Year is an official holiday in China and some other countries — Brunei, Indonesia, Malaysia, Thailand, Vietnam, etc. It is no exaggeration to say that Chinese New Year is one of the World's biggest festivals which influences global culture in a huge way.  During the celebration, various loud processions and beautiful shows are held and fireworks are launched.  The smell of incense and red/yellow colors are everywhere. According to ancient legends, noises and red colour helps to scare off the mythical monster Nian. Traditional gifts at this time are red packets, which usually contain money. Depending on the welfare of the giver, it may be a small or very large amount. Sometimes money can be replaced by chocolate coins.
Everywhere families get together and prepare delicious traditional food. Chinese believed that the spirits of dead ancestors are present at the table too. And every day of celebration brings something new, according to millennial traditions. This is a time of reconciliation, communication with family and friends and forgiveness of all old grievances.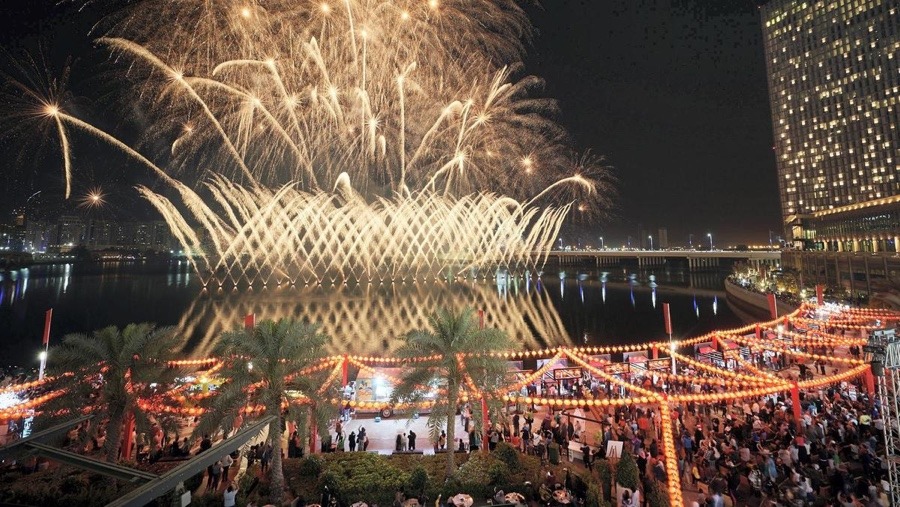 Chinese New Year in UAE
If you have an idea to celebrate the Chinese New Year, a good idea would be to visit Dubai during this period. Although it is not an official holiday here, but almost 300 000 Chinese live in the UAE, and local society in general loves such celebrations! Every year, many thousands of Chinese tourists visit this hospitable country. Many shopping malls and other public places in Dubai and other emirates meet them with Chinese themed decorations, festivities and sale offers. Various shows, fireworks, and parades in different parts of the city are waiting — like the vibrant City Walk, Dubai Festival City, Dragon Mart, Yas Island, Riverland, The Dubai Mall and many other. The famous Burj Khalifa is lighted with Chinese New Years greetings, as well as Ain Dubai.
And of course, you can taste Chinese food in a variety of restaurants around the country. It's a good time to get in touch with Chinese traditions, and have some (or a lot of) fun.