The traditions of Indian cuisine, rich in aromas, tastes and full of exquisite spices, have long won the hearts of gourmets around the world.
There is a great variety of Indian restaurants in Dubai, ranging from the most luxurious venues to small cozy venues with simple street food – everyone will find the option to their taste. Indian cuisine is very rich by itself, with a distinctive style for every region of India, so there's always something new to discover!
We have selected several Indian restaurants in Dubai, but we can assure you that this city offers many alternatives for lovers of Indian cuisine. Find your own best Indian restaurant in Dubai!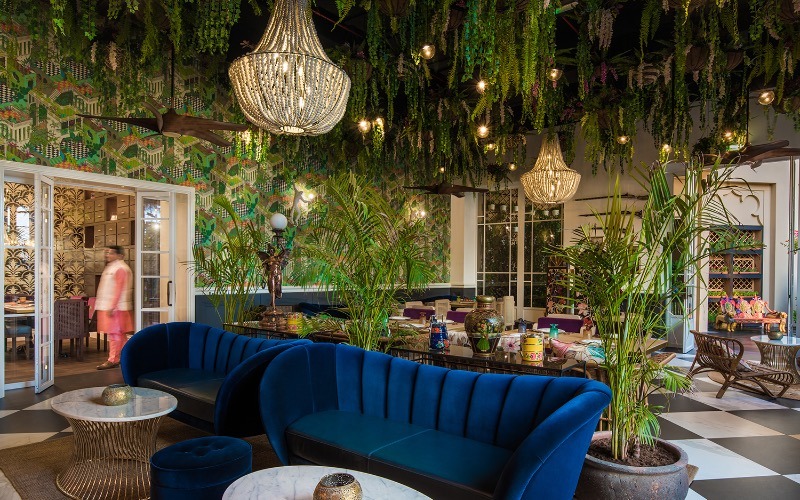 Little Miss India
Location: Fairmont, The Palm
Gourmet Indian cuisine offered at the Little Miss India Restaurant is complemented by the attractive colonial-style setting filled with wooden textures and vibrant colors. You can imagine yourself in hospitable India, but you will not succeed at all in forgetting that you are in Dubai – the restaurant offers stunning views of Dubai Marina.
You can choose a restaurant or lounge bar to sit with friends for generous portions of traditional Indian dishes from different regions of the country. An interesting detail in the concept of this Indian restaurant in Dubai is that it has a fictional hostess, kind of the lady of the house. A character named Mohini Singh is part of the identification of the venue and you can easily feel like guests of a hospitable home with a caring hostess.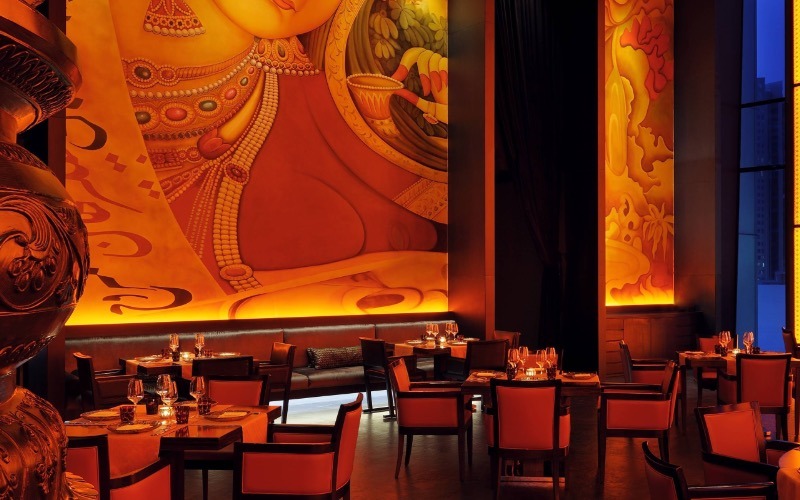 Masala Library by Jiggs Kalra
Location: JW Marriott Marquis Dubai
Masala Library by Jiggs Kalra is a rather unusual Indian restaurant in Dubai. It was created by Jiggs Kalra, a food writer, and enthusiast of Indian cuisine, who has done much to bring Indian culinary traditions to new modern heights. The Masala Library presents the cuisine of several provinces of India, but futuristic presentations will surprise guests and allow you to enjoy the gastronomic delights of tomorrow, not forgetting the rich traditions of taste. Guests can choose a dish from the menu or order a tasting menu, which presents several dishes of the choice of the chef.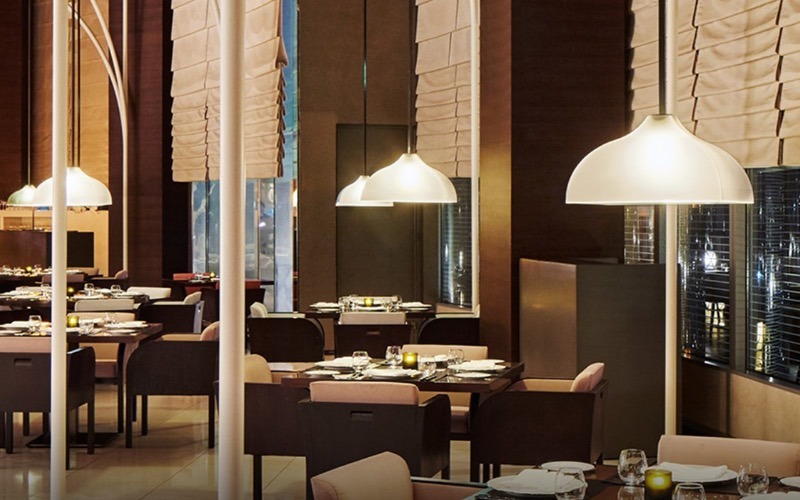 Armani/Amal
Location: Armani Hotel, Dubai
Armani/Amal Indian Restaurant is considered by many to be the best Indian restaurant in Dubai. Here you can enjoy authentic Indian dishes, created with tandoor and using other traditional cooking methods. The atmosphere of relaxation and pleasant pastime is deepened by live music, in a traditional Indian style.
Modern interiors will immerse you in the very heart of the big city while preserving the very essence of India. The restaurant provides visitors with a beautiful view of Dubai, in particular, the Dubai Fountain and the iconic Dubai Mall.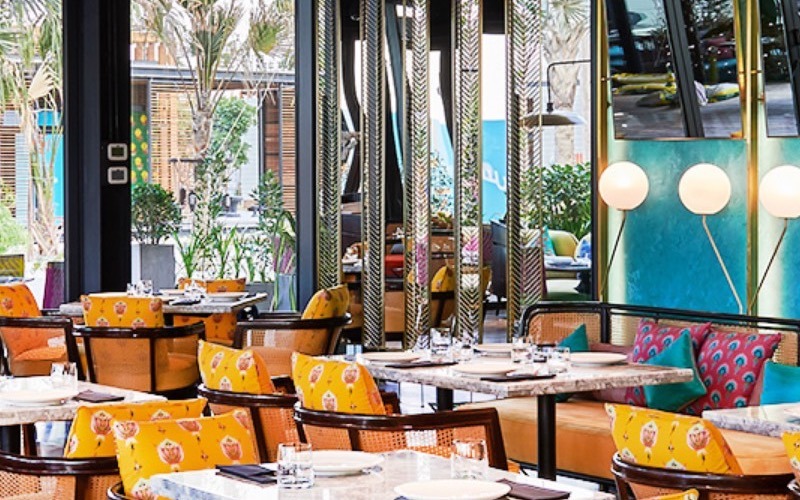 Masti
Location: La Mer, Dubai
The Masti Restaurant, run by chef Hari Nayak, amazes guests with a mixture of traditional Indian flavors and flavors from different parts of the world. It is worth trying African or Peruvian dishes but rethought in terms of Indian traditions. This is really an unusual choice and it is difficult to find one like it even in a big city like Dubai. Experimental cooking of this unusual Indian restaurant in Dubai will give you a lot of pleasant taste sensations, and a beautiful view of La Mer Beach will complement a pleasant evening in excellent company.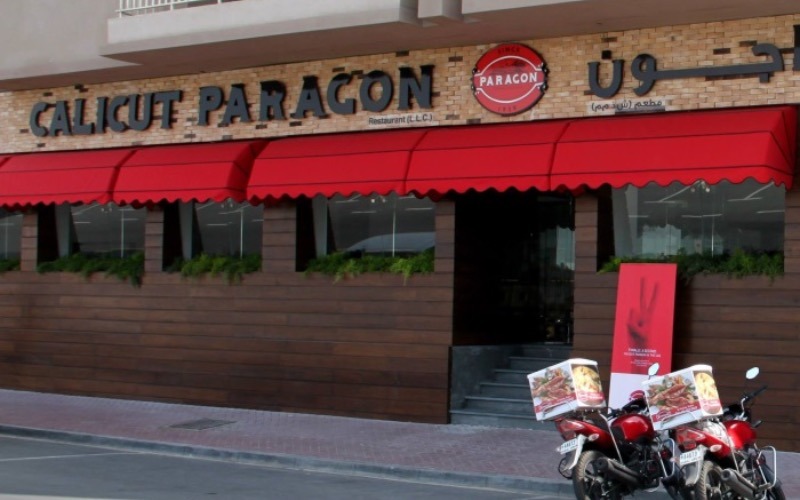 Calicut Paragon
Location: Karama
Calicut Paragon Restaurant specializes in Southern Indian cuisine. Here you will find a wide selection of fish dishes, as well as refreshing drinks and desserts. The restaurant attracts not only lovers of Indian cuisine, but also connoisseurs of haute cuisine in general, especially those who prefer seafood delicacies. Due to the high standards of service and cuisine, the venue has repeatedly been recognized as one of the best in Dubai. Chefs in Calicut Paragon use the legacy of various culinary schools of the world in creating the menu, but traditional Indian dishes remain the basis.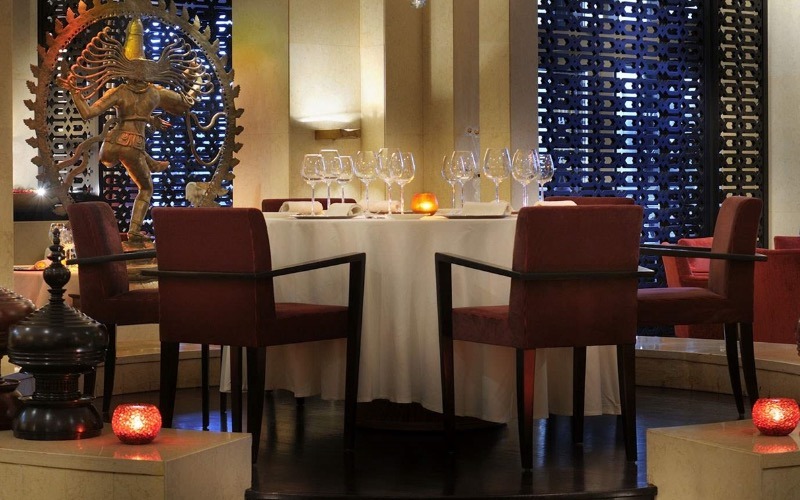 Indego by Vineet
Location: Grosvenor House
The Indego luxury restaurant, located at Grosvenor House Dubai Marina, offers a wide variety of contemporary Indian dishes. There is a wide selection of snacks and vegetarian offers, as well as attractive options in the sharing menu, which are enough for a whole company of friends. All the tastes and aromas will be familiar to you, the presentation of dishes, as well as the decor of the interiors and the approach to cooking process and service, will give you the most excellent restaurant experience.
The culinary style of the restaurant is determined by the famous Michelin-starred Chef Vineet Bhatia, here you can count on dishes that emphasize all the best that is in Indian cuisine and meet the tastes of modern gourmets, spoiled by an abundance of Dubai offers.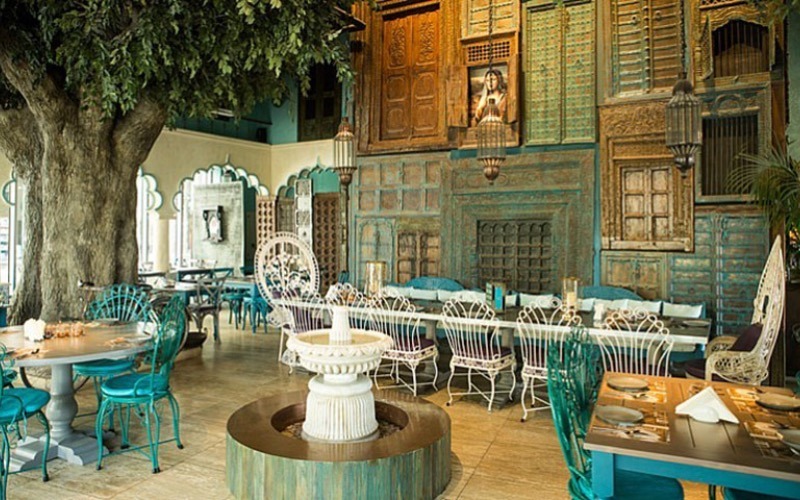 Bombay Bungalow
Location: The Beach, JBR
Bombay Bungalow Restaurant will give you a little culinary trip to Mumbai (formerly called Bombay). Traditional dishes and the best that is in Indian cuisine with a slight modern rethinking – stunning flavors of Indian dishes, an abundance of spices and many vegetarian options. Unusual interiors, with eye-catching details, excellent service, and delicious menu suggestions, are what ensured the success of this Indian restaurant.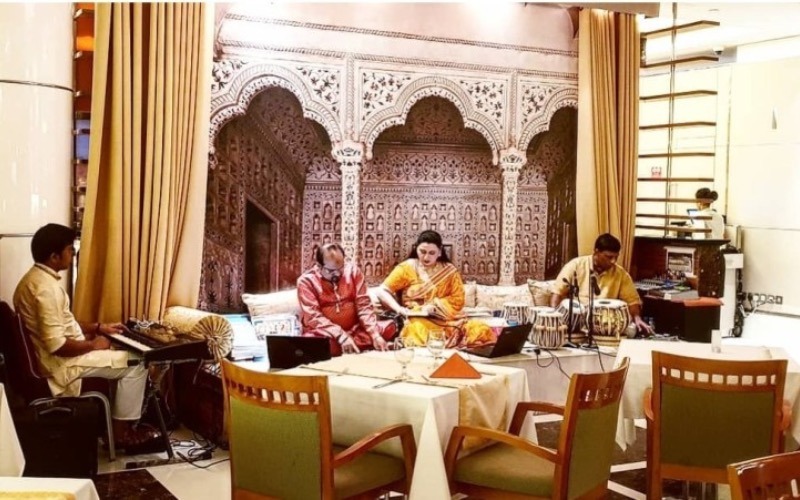 Purani Dilli
Location: Four Points by Sheraton Downtown Dubai
Purani Dilli Restaurant specializes in northern Indian cuisine. The atmosphere here is typical for the venue of this alluring and mysterious country. Guests seem to be transferred to a comfortable restaurant on a side street in Delhi (which locals pronounce as Dilli). Here you will spend an excellent evening with family or friends, enjoying North Indian dishes and the sounds of traditional Indian music performed by live musicians.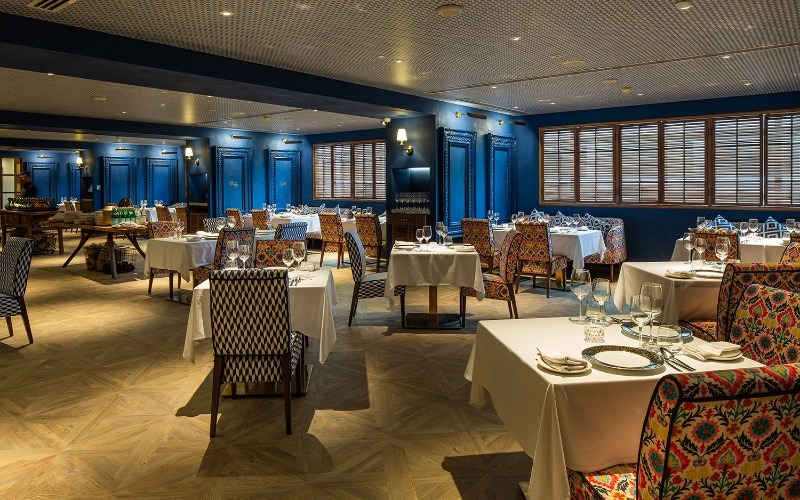 Trèsind
Location: VOCO Dubai
The Tresind Restaurant is somewhat different from what you can imagine when you think of an Indian restaurant. It presents a slightly different face of Indian cuisine – its modern incarnation. The process of creating dishes here is given the closest attention, they can be prepared even right in front of the guests, and in their preparation the most modern culinary technologies are used including molecular cuisine.
The venue offers elegant modern decor, which nevertheless emphasizes the traditional features of the Indian style. The restaurant often wins prestigious awards and is considered the founder of the so-called "innovative Indian cuisine".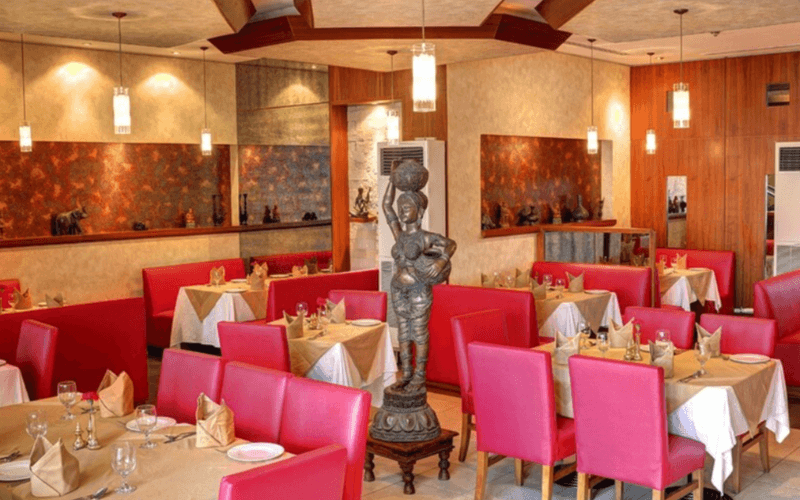 India Palace Restaurant
Location: The Walk, JBR
India Palace Restaurant is located in close proximity to many of the city's attractions, so it is convenient to visit while relaxing from tourist walks. The venue specializes in the Mughlai cuisine and North India dishes. The creators of the restaurant tried to recreate both in the menu and in the interior all the existing ideas about the luxurious Indian palace with hospitable service and dinners worthy of Maharajas feasts.
Both luxurious restaurants and small cafes in Dubai will offer you the best options from the delicious and varied Indian cuisine. Find your favorite street spots, Indian buffet restaurants in Dubai, or a luxurious place to invite special guests. Bon Appetit!