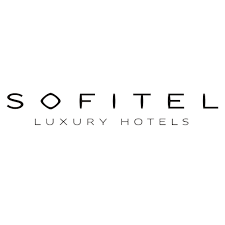 Anything wrong with the hotel information? Notify us!
25.2005394
55.26947389999998
HOTEL SOFITEL DOWNTOWN - Dubaï - Émirats arabes unis
Drawing inspiration from diverse artistic movements, its geometric chic interiors also mirror the striking architectural style of Dubai. Sleek curved lines, elliptical circles and wave-shaped chandeliers evoke sweeping sand dunes and the sea. Graphic shapes, bright colors and bold patterns blend with marble, white leather and dark wood, making the hotel a masterpiece of French elegance and contemporary design.
This luxury 5-star Dubai hotel combines French elegance and contemporary sophistication. Its 31 floors of artfully designed rooms and suites, chic restaurants, trendy bars and infinity pool terrace boast spectacular views over the Dubai skyline and Arabian Gulf.
Venues in Sofitel, Dubai Downtown