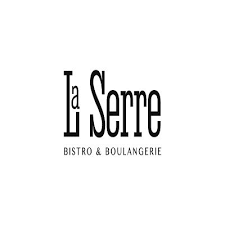 Add to favorites
Anything wrong with the venue information? Notify us!
25.190176
55.274539000000004
La Serre, Dubai La Serre Bistro & Boulangerie - Downtown Dubai - Dubai - United Arab Emirates
Encased in a beautiful two-storey glass facade, La Serre consists of a traditional Parisian boulangerie on the ground floor and a bistro on the first floor.
Combining the charm of a Parisian street café with the electricity of Downtown Dubai, La SerreBoulangerie is a neighbourhood hub which hums from sunrise to late evening. Boasting some of the freshest bread and pastries in the city and a shaded terrace perfect for people-watching, La SerreBoulangerie is the ultimate residents' eatery.
A grandiose staircase leads upstairs to La Serre Bistro, a chic room complete with marble cocktail bar and cream banisters overlooking the Mohammed Bin Rashid Boulevard below.
The bistro houses the piece de resistance of La Serre, the Chef's Table. A beautiful room seating 12 and adjoining the kitchen, the Chef's Table allows guests an intimate insight into the electric buzz and theatre of the kitchen. Offering a Mediterranean menu, La Serre Bistro is open for lunch and dinner.