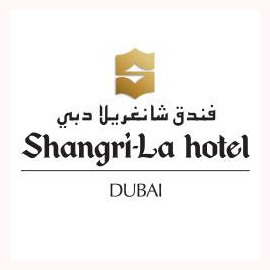 Anything wrong with the hotel information? Notify us!
25.208194
55.271839
Shangri-La Hotel - Trade Centre - Dubai - United Arab Emirates
Shangri-La Hotel is the five-star hotel registered in Asian style is located along Sheikh Zayed Street, in 10 minutes of driving from shopping center Dubai Mall and a skyscraper of Burj Khalifa.
To services of guests of 2 swimming pools, extensive improving club and a Spa center, free Wi-Fi and 8 restaurants and bars.
There are a lot of restaurants. At 8 restaurants and bars of hotel Shangri-La, Dubai offers a wide choice of magnificent dishes for every taste is offered. At refined and known worldwide restaurant Shang Palace guests can try delightful traditional Cantonese cuisine.
Evening is offered to carry out in a remarkable lounge with weakening to the atmospheres and an improbable view of a skyscraper of Burj Khalifa in the open air. Here, near the pool, it is possible to try specialty cocktails and tasty light meals and also to try the flavored shisha.
Venues in Shangri-La Hotel, Dubai