The fabulous gifts hidden beneath the attractive packaging are the token of love that allows people to convey their wishes and feelings for their loved ones.
When it comes to making Father's Day special, gifts stand out as the best means to surprise dads and make this occasion even more memorable for them.
With Father's Day approaching on June 21st, you must be in search of an incredible gift for your dad. No one ever said finding happy Father's Day gifts is a cakewalk. But the process can become a little bit easy and hassle-free if you try and search gifts based on your dad's personality. To help you get started, here are some amazing Father's Day gift ideas for different types of dads. Because every dad deserves something special.
For Techie Dad
The tech-savvy dads love to keep up with the latest gadgets and devices. They are always thrilled to learn about the latest technology in the market. Nothing makes them happy like tech gifts that keep them absorbed and excited. The wireless earphones, smartwatch and power bank are some of the great gifting ideas for tech-savvy dads.
For Traveler Dad
Being on the road excites them. They are always on the lookout to explore new and undiscovered locations. Crossing time zones is a regular thing for them. The traveler dads can be seen planning their next trip while they are still enjoying the present one. You can make travel more fun and easier for your travel-loving dad by gifting him personalized passport cover, lightweight charger, smart backpack and travel pillow on Father's Day.
For Sentimental Dad
The heartfelt personalized Father's Day gifts would be best to delight the heart of sentimental dads out there. Everything from personalized photo frame, personalized cushion, and personalised mug to photo lamp will make a truly special Father's Day gift for your sentimental dad that he will treasure forever as a token of your love.
For Bookworm Dad
If your dad loves books as much as he loves breathing, then you know what to gift him on Father's Day. Ranging from book holders and kindle to book coasters and personalised book stamp, there are plenty of gift ideas to delight the heart of your bookworm dad this Father's Day.
For Masterchef Dad
He is a pro in the kitchen who likes to try new recipes every time guests show up. He never stops to surprise everyone in the house with his amazing mocktails recipe and you can always find him glued to the cooking show in free time. A personalised apron, elegant barware set, food cookbook and BBQ tool set are some of the incredible gift ideas to impress your chef dad on Father's Day.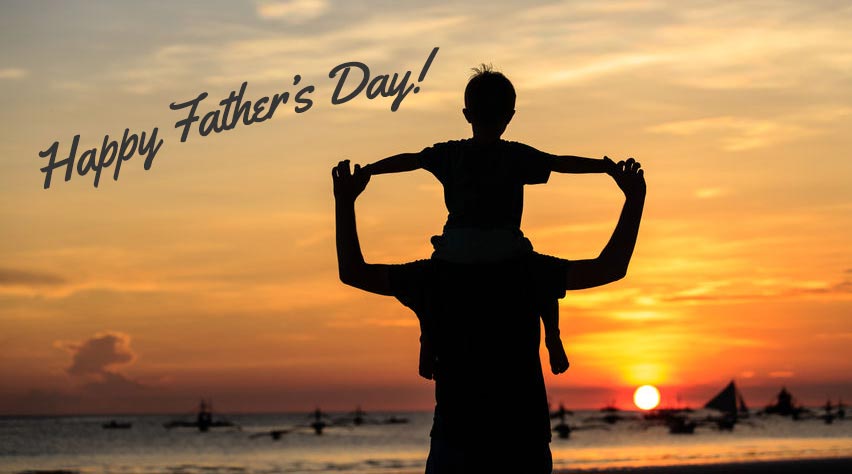 For Old Fashioned Dad
When you have to impress your old-fashioned dad, skip the fancy gifts and go for homemade Father's Day gift ideas. A gift as simple as a handmade greeting card, DIY notes, a photo collage or wood slice coasters would be perfect to convey your heartfelt love for your old-fashioned dad on this special day.
For Sports Fan Dad
If your dad is a huge fan of cricket or football and never misses a match of his favorite team, then you definitely need to give him a sports-themed gift this Father's Day. Based on his favorite sport, you can offer him personalised golf ball, the mug with a hoop, ticket stub diary, and baseball cufflinks. The sportsman in him will be thrilled at receiving such thoughtful gifts for which he can never thank you enough.
For Coffee Loving Dad
If your dad loves his coffee as much as he loves you, then gifts related to coffee would be best to wish him a happy Father's Day. A coffee grinder, classy coffee mug, espresso machine, coffee aroma kit, and personalised coffee will make incredible Father's Day gifts from daughter that any coffee-loving dad will surely appreciate.
For Fitness Freak Dad
The Father's Day gift for a fitness freak dad specifically needs to be healthy that matches his lifestyle. The gift ideas like a personalised diet plan, running shoes, fitness band, and workout clothes are perfect to wish your fitness conscious dad a Happy Father's Day celebration.
For Wine Lover Dad
Wine lover dads are the easiest of all to impress on Father's Day. The gifts related to the soul juice (wine) will be absolutely perfect to impress them and make him smile. A bottle of aged wine, wine thermometer, corkscrew and bottle opener, and wine-themed cookbook will make amazing Father's Day gifts from son.
We really hope these gift ideas help you choose thoughtful Father's Day gifts for your dad according to his personality.