Although Christmas is not an official holiday in the UAE, this time of year is all about feel of magic in the air, Christmas trees, lights, gifts and other decorations all around the major cities.
Many Christmas decorations in malls, parks and other destinations come right after those made for celebration of the UAE National Day on December 2. Some households have their balconies still lighted up and decorated since Diwali. Thus, Dubai, Abu Dhabi, and other cities all look very, very festive for full six weeks.
Christmas and New Year celebration in the UAE is very similar to other countries. As December 25 approaches, homes, hotels, malls and shops all around the country are decorated with green giant and small Christmas trees. Green & red color scheme starts to pop-up everywhere, along with Christmas tunes. Festive markets are open across the country. And children are writing letters full of wishes to Santa. People from all over the country prepare special Christmas gifts to each other, and joy can be felt in the air. In particular, such destinations as WAFI Mall and Souk Madinat Jumeirah are hosting annual Christmas fair, with decorations, traditional food, treats and beverages, gifts, songs and contests.
Christmas is generally a great time to visit the United Arab Emirates, adding great weather season and limitless offers and packages available for consideration.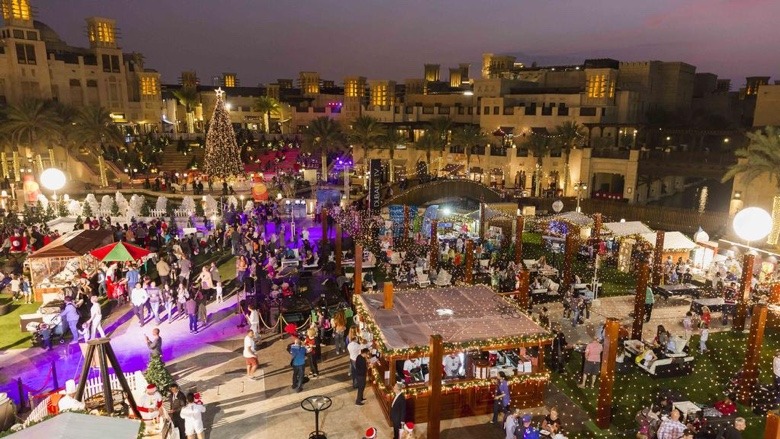 Most celebrations and various events are held in Dubai and Abu Dhabi. Every year, the world's most expensive Christmas tree is being assembled and in Abu Dhabi at Emirates Palace, which value exceeds millions of dollars. There are a lot of venues and plenty of places in where residents and guests can enjoy the festive season and have a great time with family and friends.
There are usually a ton of options of where to spend Christmas eve or greet the New Year, each with its own unique offering. For those who like to try something unusual, for example, going camping in the desert on Christmas might be a good idea – away from the crowd and to a very unusual setting. Don't forget a blanket, though, as it might be cold in the desert on December!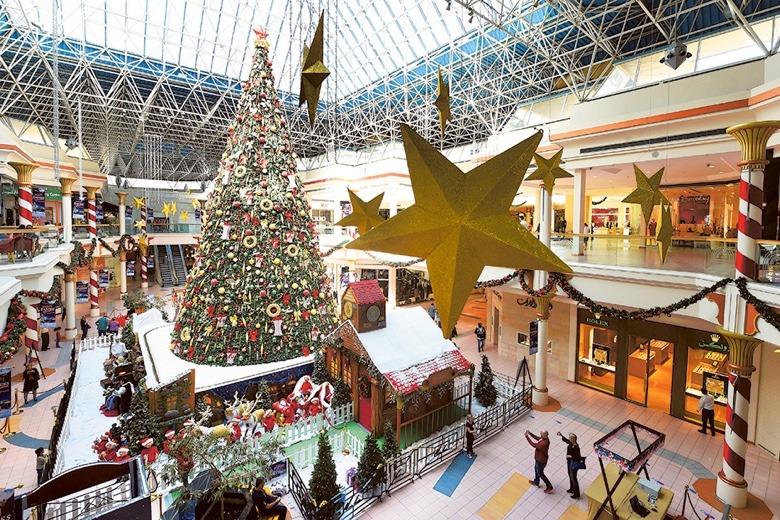 Although Islam is the religion of the United Arab Emirates, having Christmas celebration confirms that it is also open for every culture and every religion. As the UAE Prime Minister and ruler of Dubai Sheikh Mohammed bin Rashid al-Maktoum said,
"Love and tolerance are bridges of communication and a universal language, binding humanity across different languages, religions and cultures. These are the founda­tions of the Emirates".
We wish everyone a very merry Christmas and a Happy New Year!