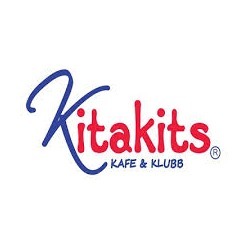 Add to favorites
Anything wrong with the venue information? Notify us!
25.2740985
55.31916619999993
Kitakits Kafe & Klubb, Dubai Kitakits Kafe & Klubb - Дубай - Объединенные Арабские Эмираты
Kitakits Kafe & Klubb is a heavily alliterated lounge is a more intimate live music spot than most of the city's Filipino nightspots.
Popular with couples, longstanding house band Resound belt out entirely un-ironic power ballads seven nights week, interspersed by hilarious tagalong stand-up comedy (trust us, you don't need to understand), before DJ Mhel ups the tempo later on.
The menu is a cross of Filipino and other Pan Asian cuisines, offering grilled specialities and food and beverage combos that are sure to whet guests appetite. People can celebrate a birthday or any special occasion at the Weekend Buffet or try the famous Pool Brunch serving a wide feast of fine Pan Asian delicacies.