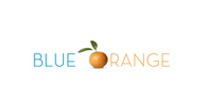 Add to favorites
Anything wrong with the venue information? Notify us!
25.093241
55.14830200000006
Blue Orange, Dubai Blue Orange - Dubai - United Arab Emirates
Blue Orange, The Westin Dubai Mina Seyahi's all-day dining restaurant situated at the heart of the ground floor.
With live cooking stations throughout, the chefs are there to cater every need! Whether it's the perfectly poached breakfast egg or a delicious seafood supper; there's something for everyone.
Bright and airy, with stunning views out to our pools and the Arabian Gulf beyond, it's the perfect spot for a quick bite, leisurely lunch or dinner.
The popular theme nights are a great way to mix it up, such as the spectacular Thursday night seafood and lobster BBQ with fresh oysters and sashimi thrown into the mix, all prepared to perfection in front of guests by the talented chefs.
Weekly Events