If several years ago a vegan or vegetarian in the UAE had to look for places for a comfortable lunch or dinner, select options in the menu of regular restaurants, ask the waiters to change the order, today the choice of vegan restaurants in Dubai is very wide.
Vegans and vegetarians have a choice — from luxurious vegetarian restaurants to small family-friendly cafes and pastry shops. Every day the number of restaurants in which vegans and vegetarians can enjoy a healthy meal is growing, these are just some of these places.
Tidjoori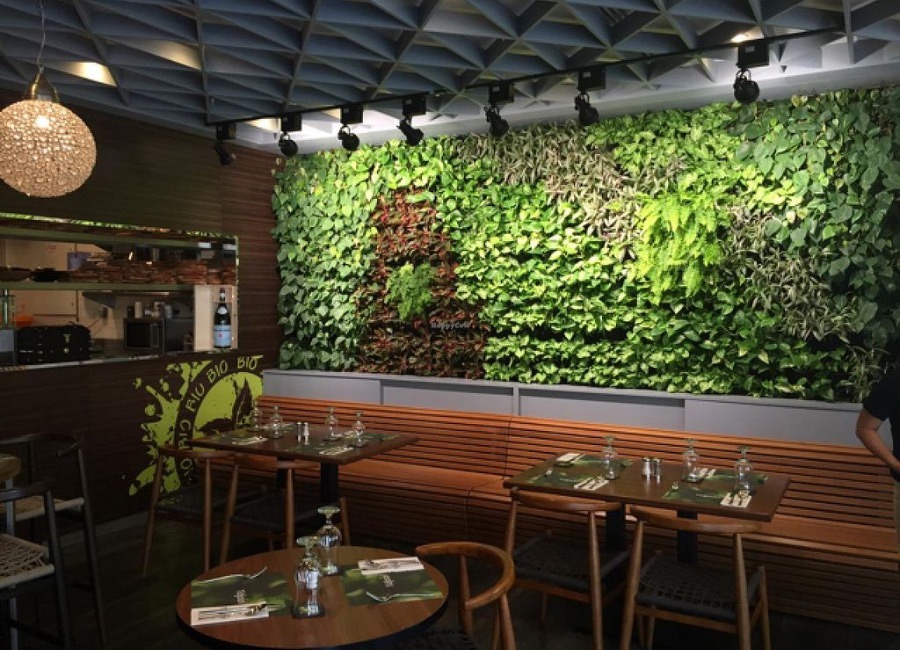 Tidjoori bio-organic and vegan restaurant is located in Dubai Marina. The name Tidjoori means "treasure chest" in Hindi. And its options can really be considered treasure for those who are trying to find tasty and healthy dishes for vegans. This is one of the few strictly vegan restaurants in Dubai.
Restaurant menu focuses on bio-organic and vegan dishes. The menu includes dishes, the names of which you will find in any other ordinary restaurant, like pizza, burgers and sandwiches, risotto, tiramisu and much more. But you can be sure that, firstly, all these dishes are cooked without the use of meat, dairy products, and eggs, in accordance with the vegan diet, and secondly, all dishes correspond to a healthy lifestyle, are prepared in the right way, without using excessive amounts of fat or salt.
Super Natural Kitchen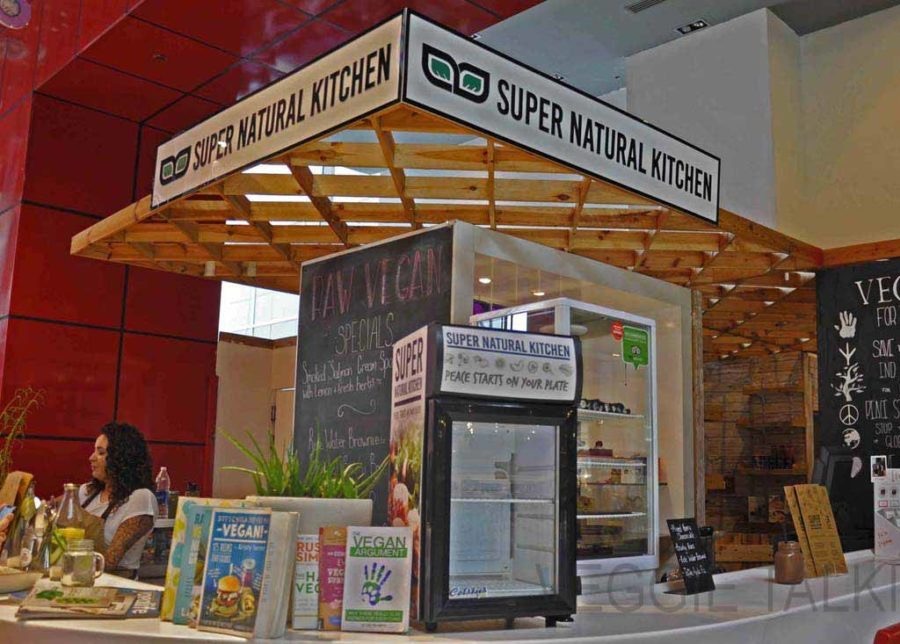 Super Natural Kitchen restaurant is located in Downtown Dubai, on the 2nd Floor of the Galeries Lafayette at The Dubai Mall. It is a fully vegan restaurant. According to the organizers themselves – this is Dubai's only 100% raw, vegan, gluten-free, and sugar-free restaurant. 
The concept of the restaurant includes not only food but also care for the spiritual, mental and physical well-being of visitors. The restaurant often hosts various themed events, meetings with experts and workshops dedicated to nutrition and lifestyle.
Convinced vegans, for whom such a lifestyle is not just a diet, but also a deep inner conviction, will feel most comfortable here. Although, thanks to a varied menu and delicious dishes, even a non-vegan will find a lot of excellent options. Super Natural Kitchen is positioning itself as one of the truly organic restaurants in Dubai. This means that mainly organic products are used for cooking, most of which are grown by local farms.
The restaurant offers an extensive menu, including a delicious selection of vegan cheeses and raw cakes. The chefs of the restaurant constantly experiment with the menu, developing new interesting recipes and offering guests unexpected combinations of products and new taste sensations.
Little Erth by Nabz&G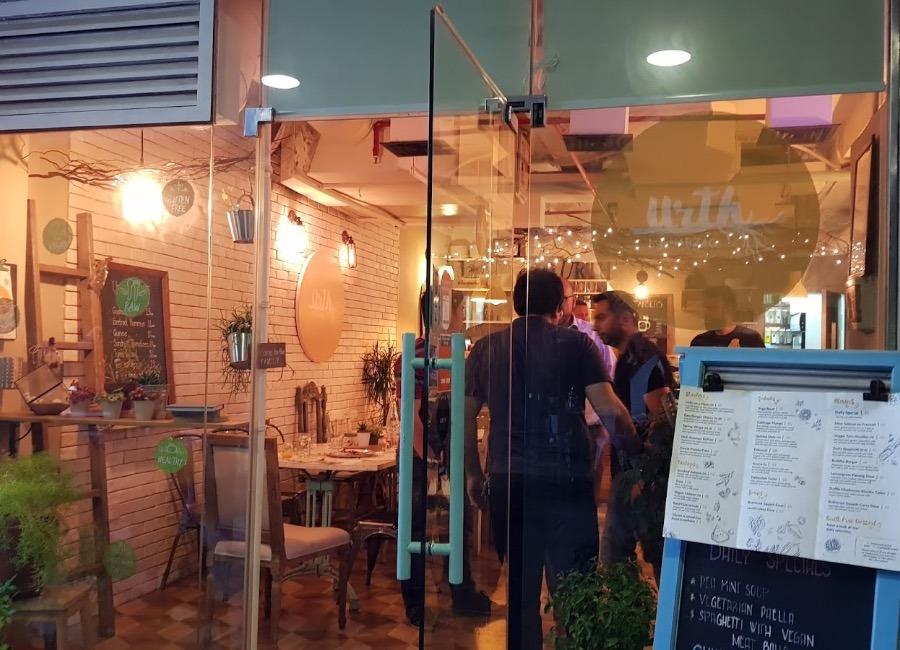 The restaurant Little Erth by Nabz&G, located at the Jumeirah Lakes Towers (cluster J), offers an extensive menu of dishes created from healthy organic products. The philosophy of this place is unity with the Earth and the maintenance of its energy, including in the attention to the food that we put on our plate. The restaurant offers a menu for vegans, vegetarians, those who adhere to a gluten-free diet and pescatarians.
The main audience of the restaurant are vegans, the menu provides a wide range of options for vegan dishes, including gluten-free, dairy-free, and sugar-free sweets. At the same time, many of the dishes look and feel the same way as an ordinary meal, so non-vegans will also be quite pleased with lunch or dinner here.
At the Little Erth by Nabz&G you will find delicious home-cooked fresh food that fits perfectly into a healthy diet and most of the menu is suitable for vegans. The restaurant is created by enthusiasts of healthy cooking. Its motto is Serving Authenticity In Flavour And Plating.
Wild & The Moon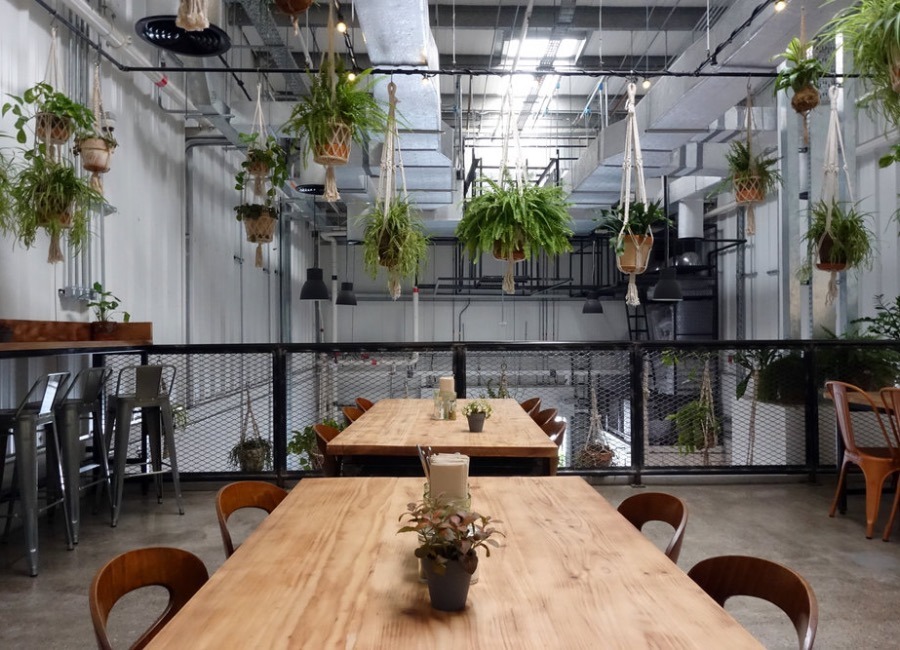 The Wild & The Moon Restaurant at Alserkal Avenue is familiar to many lovers of vegetarian and vegan cuisine, as an atmospheric place where a healthy lifestyle and enjoying healthy organic food is cultivated. This is one of the most significant and outstanding vegan restaurants in Dubai. The restaurant serves a variety of healthy dishes from the freshest ingredients, as well as delicious cold-pressed juices, smoothies, and nutmilks.
The design of the venue is carefully thought out and creates a simple natural atmosphere in a minimalist style, everything here reminds of nature and simple life in harmony with oneself and the world around.
A well thought out selection of plant-based dishes in the unique menu, among which all the options do not contain any harmful additives, processed ingredients, soy, or refined sugar, as well as gluten and dairy products, will please those who do not want to limit themselves too much and at the same time adhere to healthy diet.
Bareburger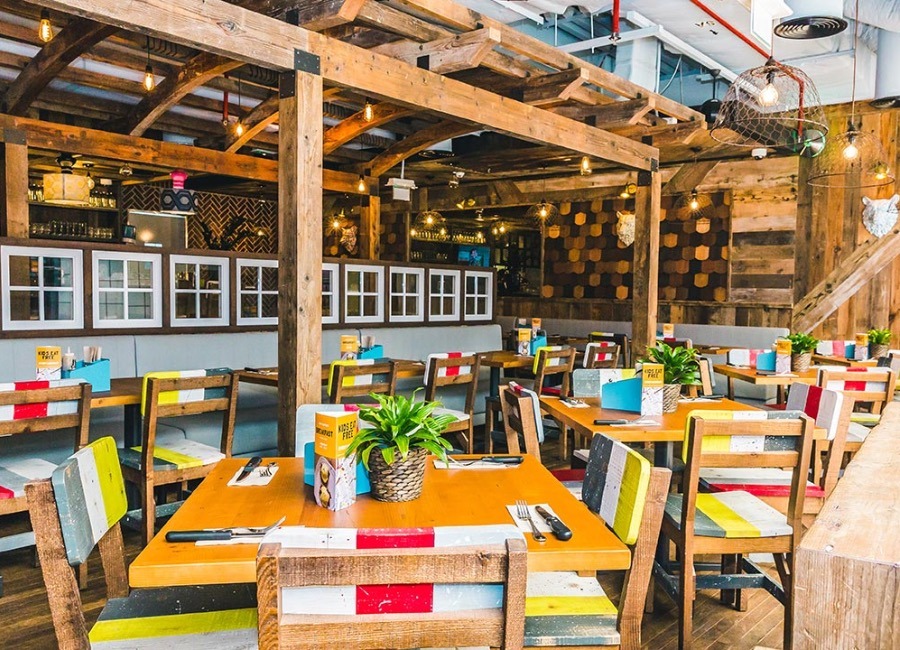 Bareburger chain offers a wide selection of vegan dishes, this is one of the most famous organic restaurants in Dubai. All options on the menu are made from fresh products, which are supplied by a network of local farms. 
The venue takes care of the healthy nutrition of its guests, and as a vegan, you will find a lot of offers here not only healthy but also really tasty. Having tasted the signature Beyond Burger, most visitors cannot distinguish it from a real burger, in the preparation of which meat is used. Bareburger is located at City Walk, La Mer, and Pointe, Palm Jumeirah.
Tr!beca Kitchen + Bar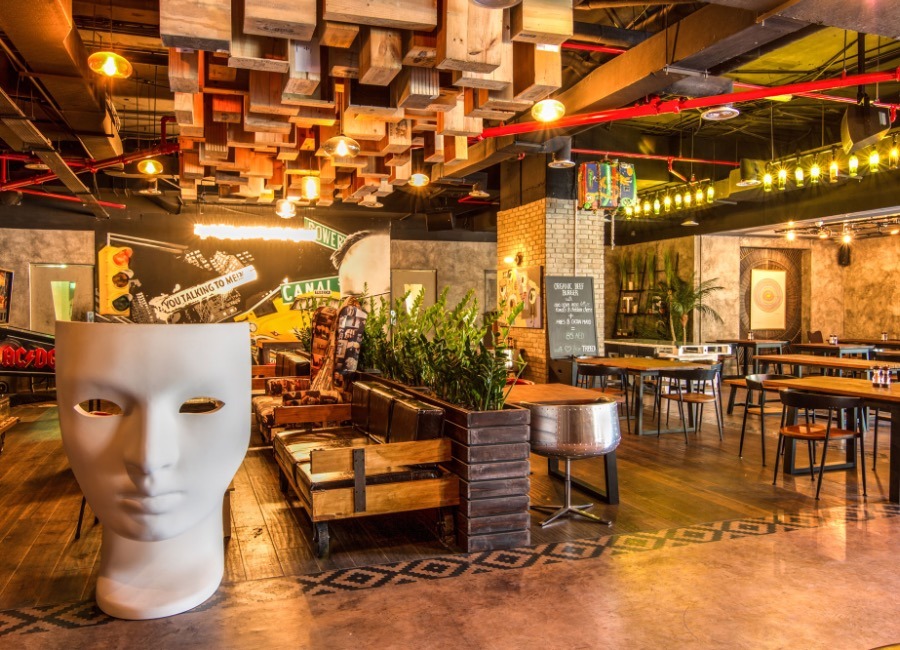 This lifestyle place at the Ocean View Hotel with an atmosphere of a lounge bar specializes in organic modern cuisine inspired by Mediterranean cuisine. For vegans, there is a special and extensive menu here – "Just Veg It" vegan menu with delicious starters, main dishes, desserts, and organic drinks.
Life'n One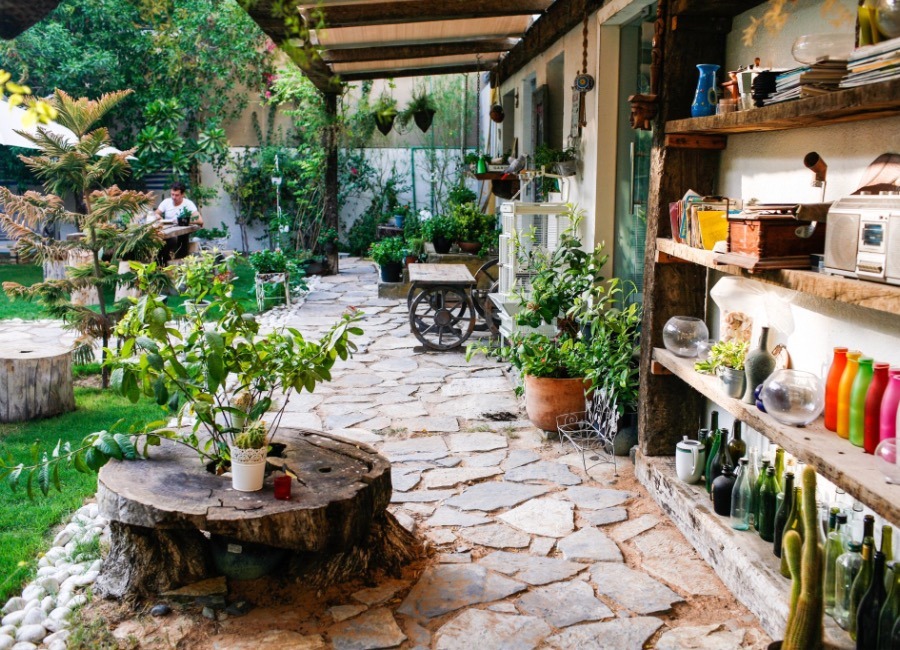 Life'n One restaurant was opened in Dubai in 2015. The main principle of its creators was the use of organic local products and the avoidance of canned or frozen ingredients. As a result, visitors can be assured that the gluten-free, soy-free, sugar-free and GMO-free menu is fully consistent with their lifestyle and nutritional principles. Although the menu is not exclusively vegan, but rather vegetarian, with eggs and milk, here you can find many options for a vegan diet.
This cafe is a real piece of nature in the middle of the city. In this garden oasis, you can relax, gain new energy and enjoy lentil soup, veggie burger, raw carrot cake, fresh juice and much more. Also Life'n One regularly hosts classes and seminars on yoga, meditation, pilates, etc.
Menagerie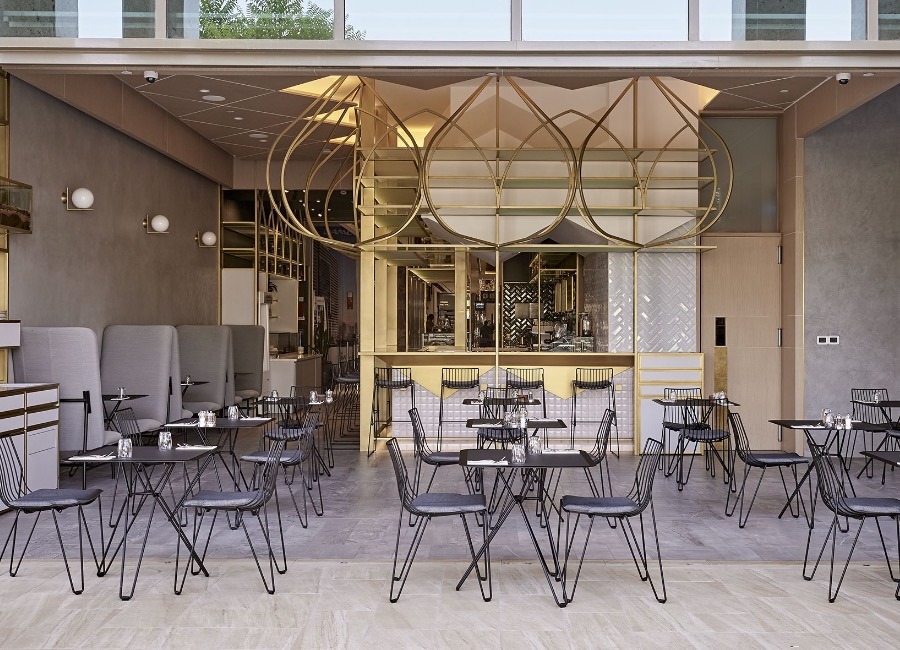 Menagerie, located at the ground level of the Mirdif 35 Mall, is positioning itself as a wholesome eatery. This is one of the organic restaurants in Dubai, where guests can choose from vegan, raw, gluten-free, and dairy-free meals – there is a large selection of dishes for vegans with meat, fish, and eggs options on the menu for non-vegans.
The selection of drinks includes cold-pressed juices, herbal drinks, coffee drinks that can be served with almond or coconut milk, and you can also order useful and unusual shots like Immune Defense, Metabolism Booster, or Gut Healer.
Comptoir 102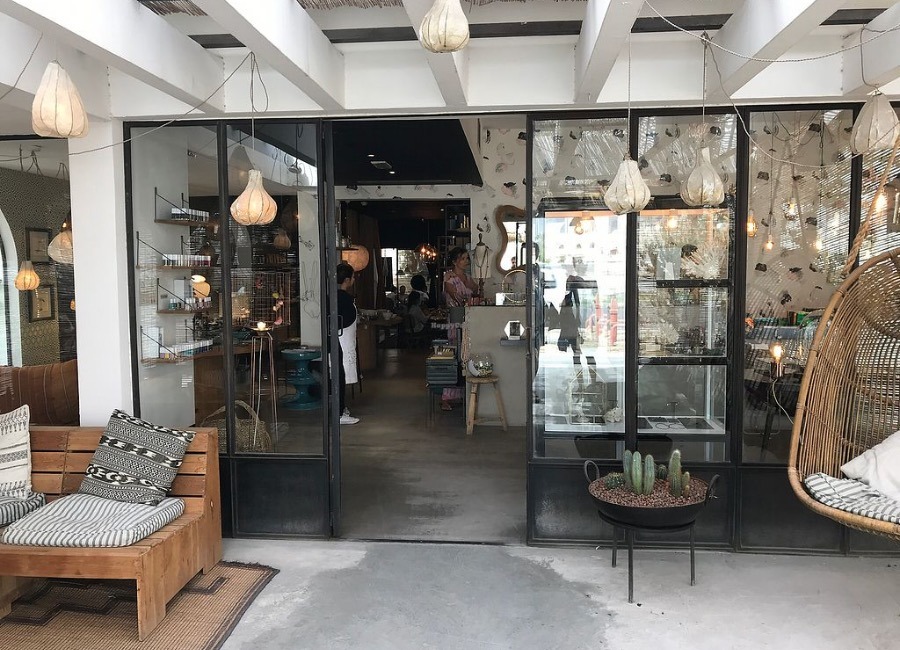 The concept of a healthy cafe Comptoir 102 in the old Jumeirah is based on the idea of a healthy lifestyle. The menu, which changes every day, presents a variety of organic and vegan options that do not contain sugar, dairy products, and gluten.
A large selection of juices and smoothies, organic superfoods, raw and vegan dishes – all made from products that come from local organic farms, using traditional cooking methods such as steaming and at cooking at low temperature. This approach to cooking distinguishes the venue among organic and vegetarian restaurants in Dubai.
Enjoying the atmosphere of the seaside villa and the French charm of this place, you will appreciate the thoughtful approach to creating the concept of the venue and definitely will come back here.
Maharaja Bhog
Traditional Indian cuisine contains many vegetarian recipes so many vegetarian restaurants in Dubai are Indian. Maharaja Bhog restaurant offers a wide selection of Rajasthani and Gujarati dishes for both vegetarians and vegans, as well as for those who are on a gluten-free diet or keep other dietary restrictions, for example, refrain from nuts.
Those who love Indian cuisine, rich in spices and tastes, will find here many options for vegan lunch or dinner in the atmosphere of a traditional Indian venue.