A lot of guests from around the world come to Dubai every year for the best and most relaxing holiday. In this city, as if created for a luxurious lifestyle, you can find world-class spa centers.
The best spa in Dubai will allow you to immerse yourself in the care of your body and mind, completely relax and renew your vitality. Spa centers in Dubai offer the latest technology in the world of beauty and health, as well as the spirit of traditional venues, with a unique atmosphere. We have collected spa where you can get a first-class treatment, the best massage in Dubai, a stunning experience of hammam and the most modern technology of beauty.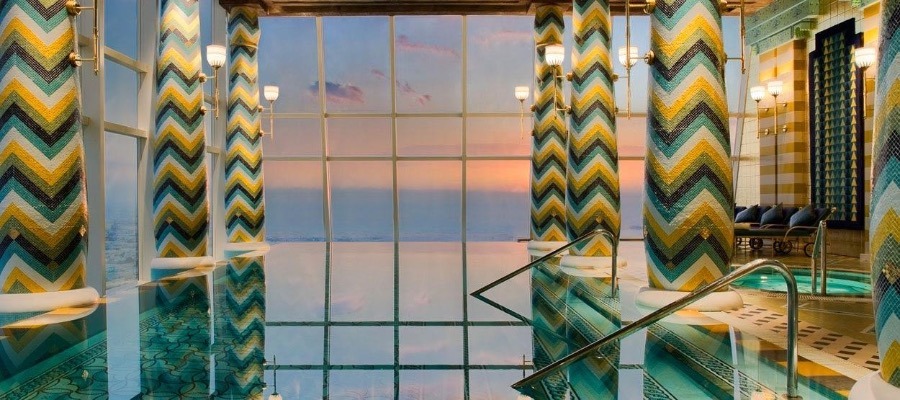 Talise Spa, Burj Al Arab
The Talise Spa center in Dubai is the definition of a luxurious lifestyle. Here you can completely forget about the fact that the surrounding world exists, rising to a level of 150 meters above the Arabian Gulf. The spa is located on two levels of Burj Al Arab – a spacious, bright room with beautiful views and luxurious atmosphere invite for tranquility and enjoyment of life.
A selection of treatments includes facials, body wraps, hot stone massages, and a full range of relaxation and revitalization experiences, body and face care including the traditional Arabic experience with the use of natural oils and fragrances. Spa visitors can also enjoy pools, saunas, steam rooms, and a jacuzzi. Guests of one of the best spa in Dubai can be confident in the highest quality of all cosmetic products and in the fact that the latest achievements and technologies in the field of beauty are used during the treatments.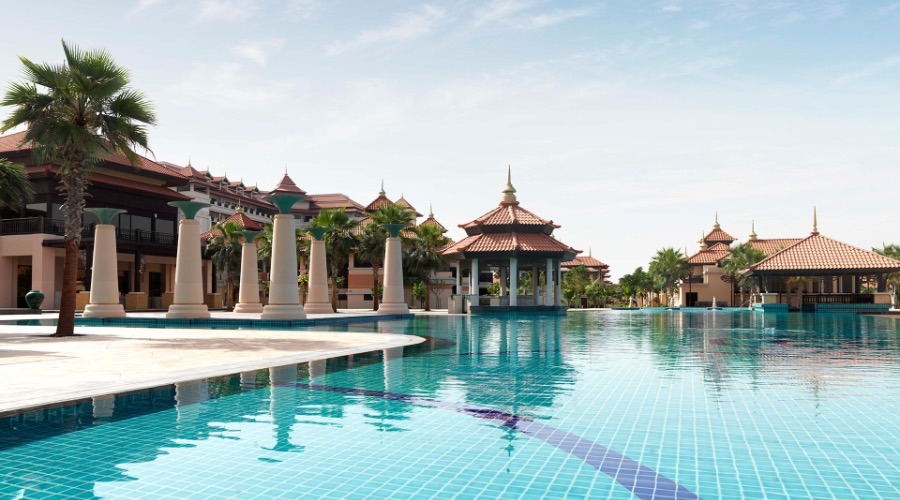 Anantara Spa, Anantara The Palm Dubai Resort & Spa
Anantara Spa allows guests to relax and delve into complete serenity. You can enjoy a traditional Turkish hammam, relax in the Ayurveda room or holistic cocoon room, stay in one of the suites with a steam bath or sauna, experience Thalasso wellness treatments. A unique experience will be visiting crystal and gemstone steam room, liquid sound pool, ice grotto, and aroma steam room.
Experienced therapists will select the best wellness treatments for you with an individual approach and pamper you at the highest level. The luxurious setting and combination of Oriental traditions and modern approach make this spa one of the most visited spa in Dubai.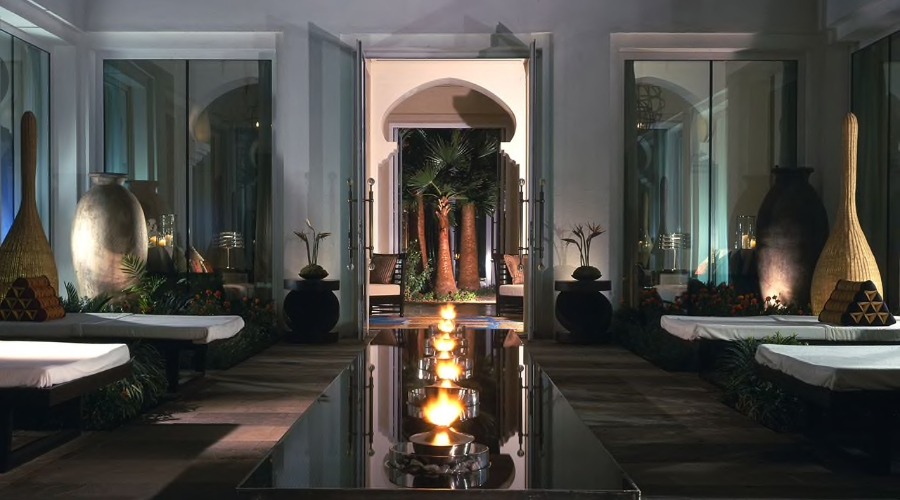 Amara Spa, Park Hyatt Dubai
The Amara Spa at Park Hyatt Dubai is hidden from the busy world in green and tranquil private courtyards. Here you can forget about everything for a few hours and get out of here completely renewed and rejuvenated. You will enjoy massages and aromatherapy, get a full range of treatments for face and body care, relax in the sauna or in the pool – the staff will provide you with full comfort and the highest quality service.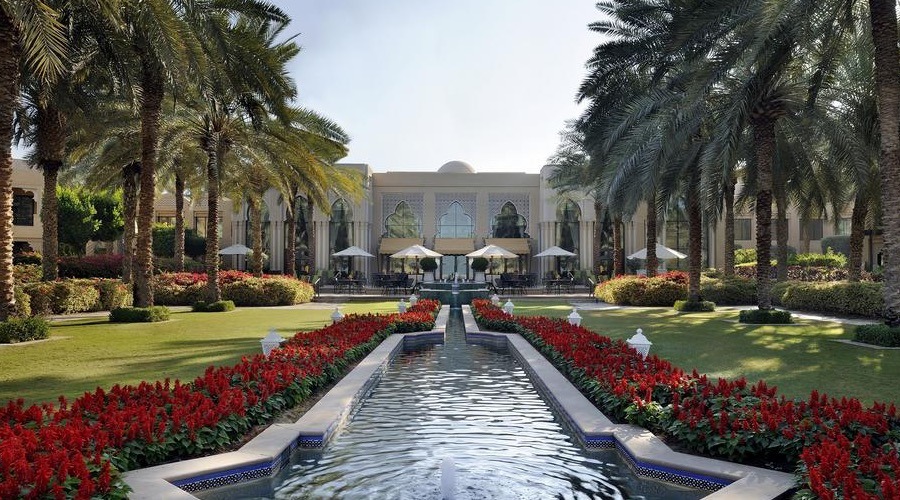 One & Only Spa, One & Only Royal Mirage
The unique eye-catching design of the spa center, traditional and modern at the same time, will be remembered for a long time. One&Only Spa, located in a beautiful garden setting, offers calm and absolute relaxation. Here, guests feel as if in some kind of sacred place, cut off from the civilization of a big city. Hidden from the world, the island of tranquility offers facilities in the form of 12 suets for private treatment of clients.
This is one of the most popular destinations for a spa holiday, with amazing facial and body treatment, and the best massage in Dubai. Possible experiences include Bodycare with hot stones, Blissful Back, Face and scalp with hot stones, and unique The One&Only Spa Experience.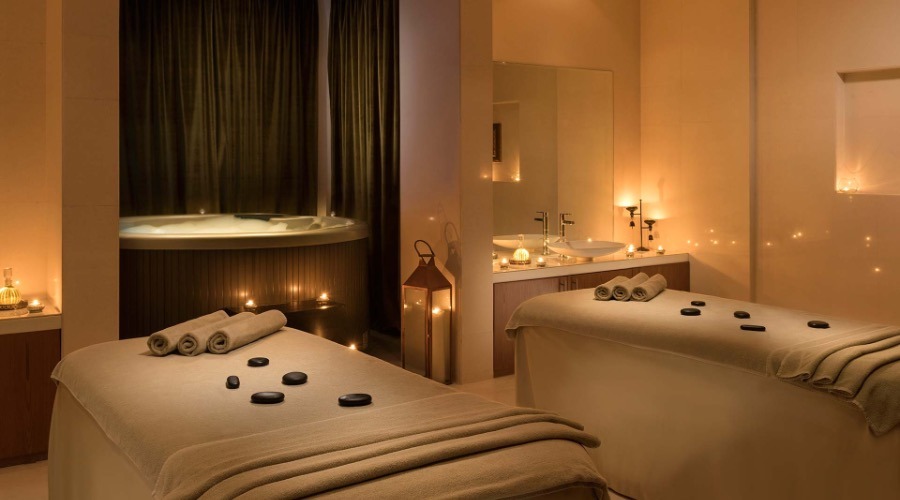 Anjana Spa, Rixos The Palm
If you want to enjoy the best traditions of Turkish heritage, Anjana Spa Center is the perfect place for such an experience. The ancient practices of the Ottoman Empire and modern technologies of beauty and health are all at the service of guests to achieve harmony and bodily health.
The spa offers one of the best Turkish hammams in the city, a steam room, a sauna, a jacuzzi, and an ice fountain, as well as a rich set of therapeutic procedures for both women and men.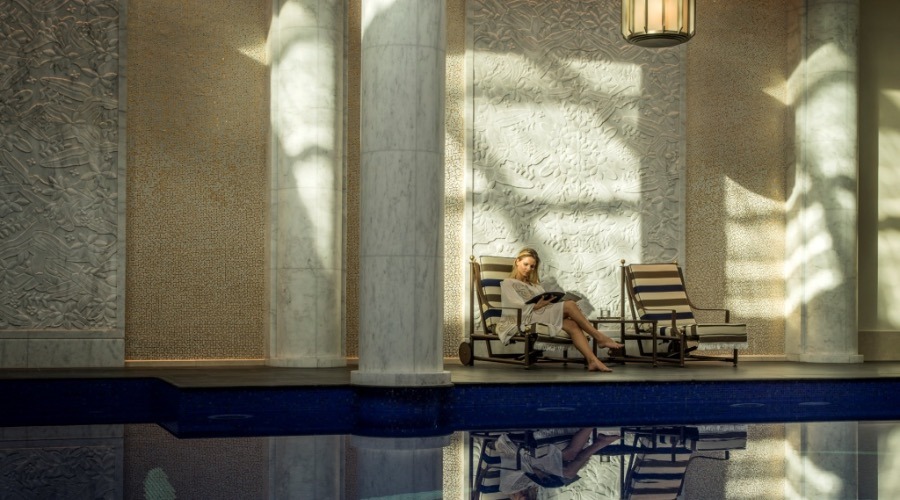 Pearl Spa, Four Seasons Resort Dubai
An amazing spa with state-of-the-art facial and body treatments and a wide selection of classic massages. Spa specialists have developed unique programs for gentlemen to energize and renew. Also, expectant mothers should come here – a set of procedures for pregnant women will help to achieve peace of mind and improve health. There is a separate set of services in this spa that are suitable for children and teenagers, so you can visit this comfortable place with the whole family. Often couples who are on their wedding journey come here, a special program has been created for them, which will definitely be the highlight of the honey month.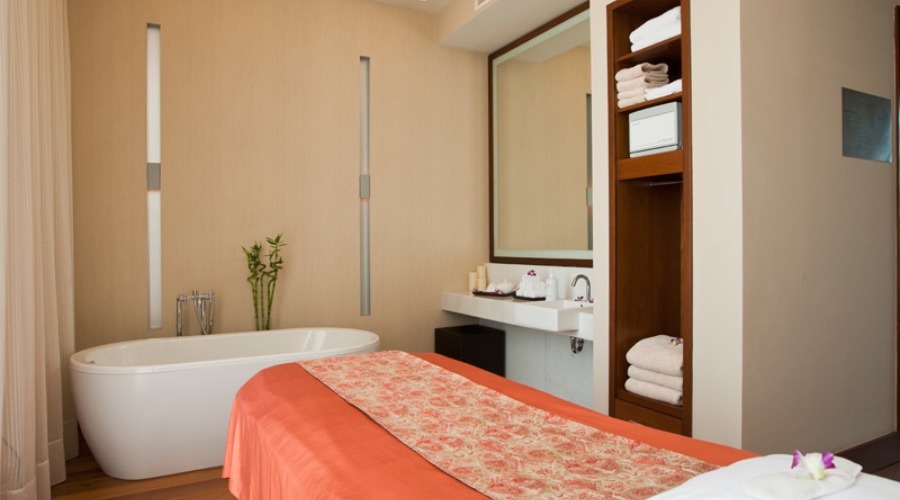 The Oberoi Spa, The Oberoi Dubai
Hotel Oberoi offers a world-class spa, which is complemented by a modern gym with views of the Burj Khalifa and a temperature-controlled swimming pool. The spa provides comfortable private therapy rooms, relaxation areas, and spa rooms for couples with a pool.
Experienced professionals will conduct all types of massage, including the signature Oberoi massage. Enjoy aromatherapy, Sodashi treatments for face and body, Indian treatments and much more in an atmosphere of luxury and beauty.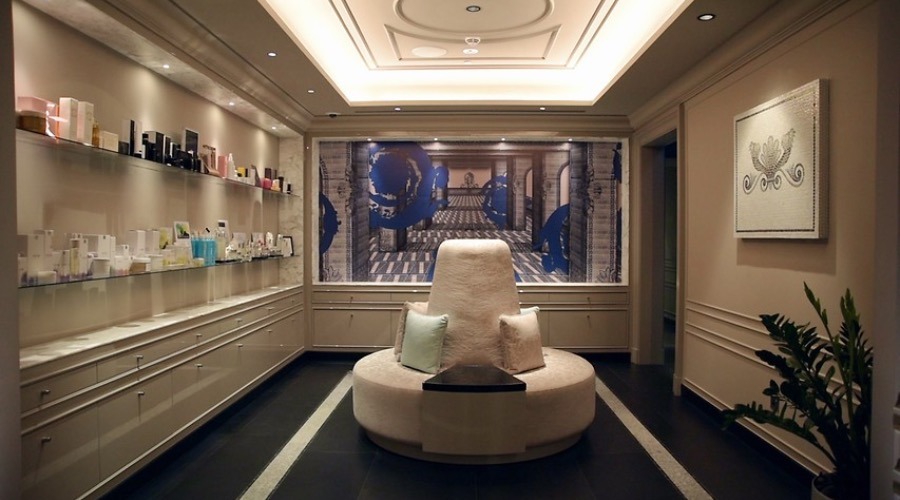 The Spa, Palazzo Versace Dubai
On the ground floor of the Palazzo Versace Hotel in an area of about 1000 square meters, one of the most beautiful spas in the city is located, with a unique design in a nautical style. The spa boutique invites you to enjoy pampering in 7 separate treatment rooms, a spa suite with a jacuzzi, relaxation lounge, or thermal suites with a spa pool. Also, be sure to visit a luxurious Moroccan-style hammam.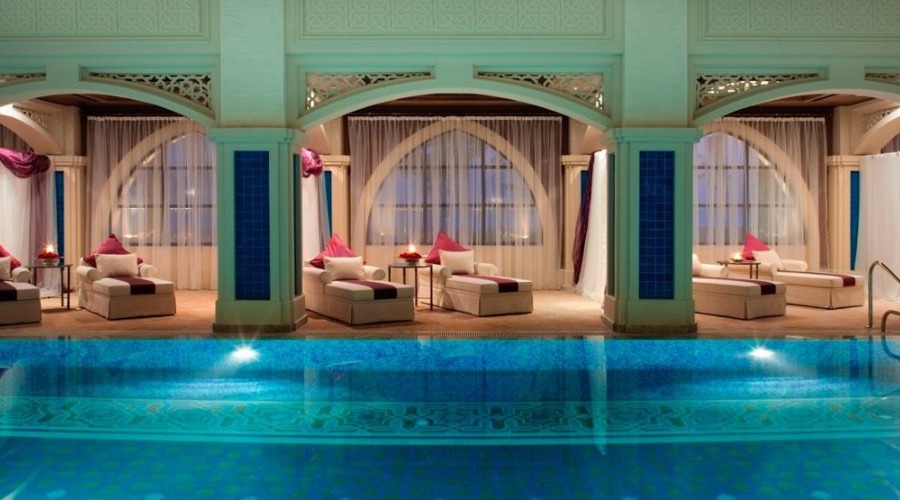 Talise Ottoman Spa, Jumeirah Zabeel Saray
Talise Ottoman Spa stands out among the other spa in Dubai with its magnificent and opulent interior in the style of the ancient palaces of the Ottoman Empire. Among the marble walls, decorated with frescoes and exquisite mosaics, guests can fully enjoy the relaxation and renew themselves both physically and mentally. You will definitely want to repeat this experience and recommend it to friends.
The most important attractive element of this luxurious spa center in Dubai is the Turkish hammam, which, like the spa itself, has repeatedly won prestigious awards. One of the best spa in Dubai also offers 42 rooms for individually tailored treatments, Thai massage suites, saunas, steam rooms, swimming pools for thalassotherapy and even snow rooms.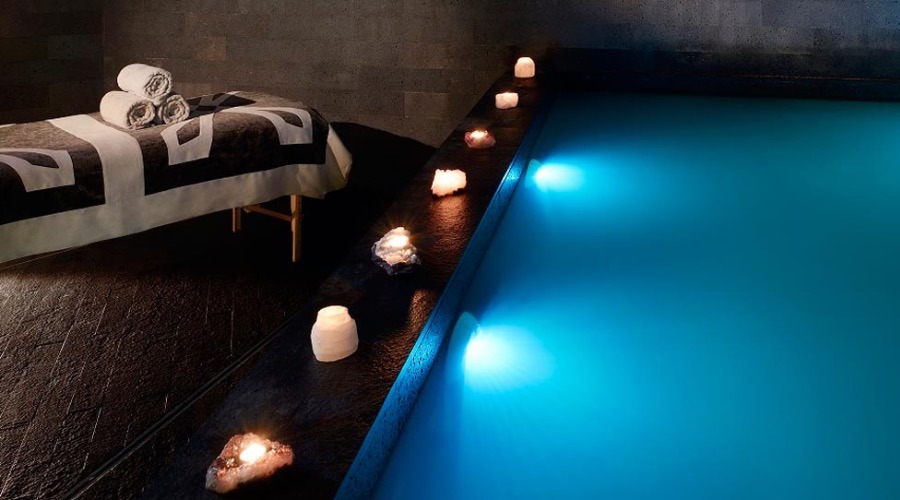 Saray Spa, JW Marriott Marquis Dubai
Saray Spa at JW Marriott Marquis Dubai skillfully combines traditional methods of body care and natural materials with modern achievements of cosmetology. The magnificent spa has been awarded several times as the best in its category. The spa offers a wide range of treatments for the face, several kinds of the best massage in Dubai, the rituals of body care, hammam experience and a lot more.
The spa offers extensive programs for both women and men for which several special care programs have been developed, including Alpha Male Energy Booster, Executive Indulgence, and Gentlemen's Retreat. You can also visit the spa and enjoy its comforts as a couple, having a romantic evening in the suite for couples.