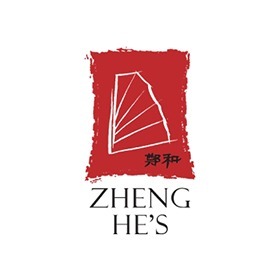 Add to favorites
Anything wrong with the venue information? Notify us!
25.135147
55.185204
Zheng He's, Dubai Zheng He's - Al Sufouh - Dubai - United Arab Emirates
Zheng He's is a restaurant located on the banks of Mina A'Salam's waterways, with the majestic Burj Al Arab in the background.
People can book a table on the terrace if the weather allows for it. If not, Zheng He's smart, regal interiors are still very impressive. As is the staff's demeanour – charming throughout and eager to spark up a conversation.
As for the menu, this is an upmarket eatery with corresponding prices, but the food won't let you down. The golden king prawns are juicy and fresh and the accompanying Chinese mustard and spicy mango sauce makes them irresistible. Little wonder they're a customer favourite.
Another winner is the rabbit wonton soup with Chinese greens, a hearty broth with a fantastic meaty aftertaste. The signature mains are the duck dishes, which have the added novelty of being carved on a small station next to your table.