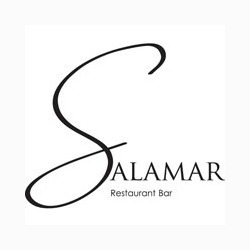 Add to favorites
Anything wrong with the venue information? Notify us!
25.0862582
55.14050959999997
Salamar, Dubai Salamar - Dubai - United Arab Emirates
Providing the ultimate Cuban experience, Salamar is the perfect spot to escape the hustle and bustle of city life and enjoy a few sundowners.
Surrounded by the lush resort gardens, enjoy Latino tunes and live music until the early hours whilst indulging in the sumptuous cocktail and shisha menu.
Salamar is a quirky, Latino-themed bar, the al fresco space is calm and cool, attracting a welcome breeze in the sweaty season. There's a slightly Tarantino-spun element of kitsch, quality to the place everybody can't help but admire, fuelled in large part by monthly pirate-themed parties and promotions.