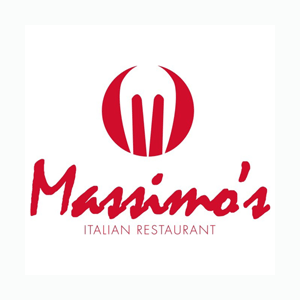 Add to favorites
Anything wrong with the venue information? Notify us!
25.0822954
55.1426275
Massimo's, Dubai Massimo's Italian Restaurant - Dubai - Emirati Arabi Uniti
Massimo's is an Italian restaurant located at the Park Island, Waterfront, Dubai Marina.
Pizza, sandwiches, pasta, veal, chicken and seafood dishes are prepared here. People can taste authentic Italian dishes, such as Black squid Tagliolini with shrimps, Paccheri Alla Siciliana and Sea Bass in Zuccini crust etc. It is in the heart of the marina, this restaurant also offers a breathtaking view from the terrace on the waterfront.
This family restaurant belongs to the brothers Massimo and Franco, here they cook only according to traditional Italian recipes. All ingredients are imported directly from Italy.