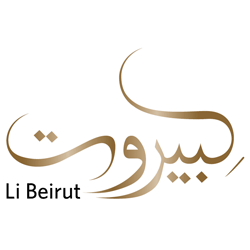 Add to favorites
Anything wrong with the venue information? Notify us!
24.45864779999999
54.3215735
Li Beirut, Abu Dhabi Li Beirut Restaurant - Al Khubeirah - Abu Dhabi - United Arab Emirates
Li Beirut is a lavishly designed chic Lebanese restaurant which offers contemporary modern Lebanese cuisine with European touches.
The décor is chic yet warm, the staff are knowledgeable and attentive. Li Beirut's vision is to revolutionise Arabic cuisine in Abu Dhabi, and the ambition is on show in every dish. From the foie gras kebbeh starter to the signature main course of zaatar crusted rack of lamb accompanied by sweet potato and truffle, in addition to scrumptious traditional favourites, everything on the menu is a masterpiece.
Come and discover creativity and flair in one of the finest dining experiences in Abu Dhabi.