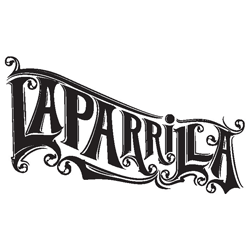 Add to favorites
Anything wrong with the venue information? Notify us!
25.141596
55.19079099999999
La Parrilla, Dubai La Parrilla - Jumeirah - Dubai - United Arab Emirates
La Parrilla is a latin restaurant on the 25th floor at Jumeirah Beach Hotel.
Stunning views, authentic Latin American cuisine and live entertainment give La Parrilla a particularly warm and welcoming atmosphere. A meat lovers paradise, the restaurant offers an alternative dining destination for quality food set against a 25th floor vantage point. With a name that literally means 'The Grill', La Parrilla exudes sizzling meats and Latin American style from the every moment you arrive.
With cooked to perfection signature steaks and spectacular views across the Arabian Gulf and the Burj Al Arab Jumeirah, La Parrilla offers a world class venue that simultaneously combines grace and traditional flavors in a Dubai elegant setting.
Although La Parrilla is rapidly becoming recognised as the place to visit for an impeccable steak selection, the restaurant also offers a surprising choice of seafood and vegetarian dishes for those who don't fancy the highly recommended Wagyu Beef main.