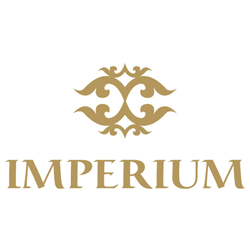 Add to favorites
Anything wrong with the venue information? Notify us!
25.098567
55.12357500000007
Imperium, Dubai Imperium - The Palm Jumeirah - Dubai - United Arab Emirates
Imperium is a restaurant with crystal chandeliers, gilded columns and a terrace offering superb views of the sea, it's a fabulous venue for any time of day or occasion.
Set in the grand Imperium restaurant, the hall is bedecked with chandeliers and marble walls, and despite the laid-back jazz in the background, it has the look and feel of a royal dining room. The band plays popular numbers at the front of the restaurant, giving guests a musical welcome as they arrive. The hall has views that look out over the hotel's garden and towards the waters of The Palm, which is an ideal setting during the cooler winter months.
The menu has a Creole New Orleans theme, so dishes on offer include jambalaya rice, Creole baked chicken and grilled red snapper. This is a great brunch for seafood lovers, with a fresh counter full of scallops, crab claws (that are delicately prepared and ready for easy eating), giant prawns and mussels cooked to order.