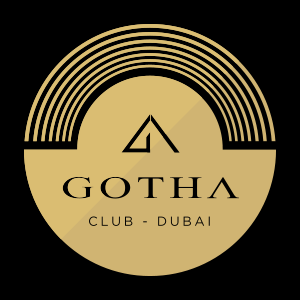 Add to favorites
Anything wrong with the venue information? Notify us!
25.1861134
55.268186199999946
GOTHA CLUB, DUBAI Gotha Night Club - Al Abraj Street - Дубай - Объединенные Арабские Эмираты
GOTHA CLUB is a unique and exclusive venue hosting sophisticated events and a completely original concept in entertainment.
Gotha combines a classic night club with a live-entertainment venue. Its exclusively produced shows feature a wide selection of artists highlighting the best of contemporary music.
GOTHA CLUB DUBAI welcomes thousands of guests, specially selected to see the best international DJs and artists perform.
More than a place, GOTHA CLUB DUBAI is a spirit – the world's craziest, most exclusive, most glamorous discothèque. Ephemeral and flexible, it will surprise you with its fabulous scenography and its outstanding programme.
Open Wednesday, Thursday and Friday from 11 PM till 3 AM