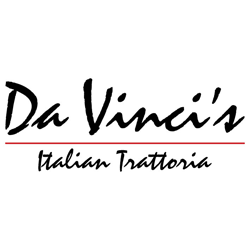 Add to favorites
Anything wrong with the venue information? Notify us!
25.2482369
55.34363959999996
Da Vinci's, Dubai Da Vinci's Italian Restaurant - Dubai - Дубай - Объединенные Арабские Эмираты
Da Vinci's is a quaint Italian eatery is ideal for lunch or dinner.
The menu features authentic hot and cold starters, traditional pasta dishes and a choice of varied mains. The breaded chicken breast covered in a light tomato sauce, filled with cream cheese and served on a bed of tagliatelle is particularly good.
The ambience is serene, with chilled music, minimal decor and generous portion sizes.