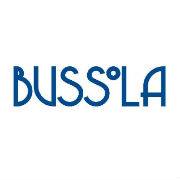 Add to favorites
Anything wrong with the venue information? Notify us!
25.0938853
55.148263900000074
Bussola, Dubai Bussola - Dubai - United Arab Emirates
Bussola is the elegantly refashioned lounge and bar whilst enjoying the laid back Mediterranean vibe.
Bussola has a bit of a unique concept when it comes to its layout; diners can opt to sit upstairs on the terrace and dine on wood-fired pizzas, or downstairs in the main restaurant or patio where they can select from the regular Italian menu. The good thing about this is that the majority of families opt for the upstairs section, leaving downstairs pretty much child free.
Service is attentive and very friendly, and the seafood dishes are second to none. Pasta is freshly made and served perfectly al dente, but lacks a little bit of punch when it comes to flavour. A good choice for impressing a date.