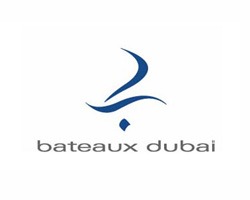 Add to favorites
Anything wrong with the venue information? Notify us!
25.259528
55.31475999999998
Bateaux, Dubai Bateaux Dubai - Deira - Dubai - United Arab Emirates
Bateaux Dubai is an exclusive, spacious, floating restaurant with an al fresco deck to enable guests to experience the true wonders of Dubai by water.
With a flexible floor plan and the capacity to host up 250 seated or 300 standing guests, Bateaux Dubai is ideal for intimate dinners, elegant soirees or magnificent events.
The elegant Bateaux Dubai is more than just a cruise. It's a unique opportunity to explore Dubai Creek while enjoying freshly prepared gourmet cuisine from this glass-enclosed, air conditioned luxury vessel.
A top-ten Dubai experience, Bateaux Dubai is a must-do for the whole family. Relax with panoramic views of the city's iconic skyline while you enjoy a four-course culinary journey, which also includes an extensive selection of fine beverages, contemporary live entertainment and signature personalised service.