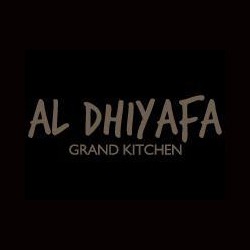 Add to favorites
Anything wrong with the venue information? Notify us!
25.0985761
55.15566549999994
Al Dhiyafa Grand Kitchen, Dubai King Salman Bin Abdulaziz Al Saud St - Dubai - United Arab Emirates
Al Dhiyafa Grand Kitchen is the stylish new all-day-dining restaurant serves up an elaborate spread of international dishes around the clock.
The open kitchen dishes up made-to-order pizza fresh from the ovens, spicy delights cooked live from the Tandoor, healthy deli-style salad options and pudding counters with free-flowing chocolate and home-made ice-cream.
The relaxed bar also offers up a great spot for a cocktail, any time of day or night.