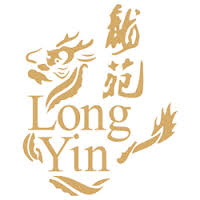 Add to favorites
Anything wrong with the venue information? Notify us!
25.2490645
55.346693200000004
Long Yin, Dubai Long Yin - Garhoud - Dubai - United Arab Emirates
Long Yin is well-established on Dubai's Chinese restaurant scene and that experience comes across in the service and the meticulous preparation of all its food.
Everything about Long Yin is elegant, from the regal jade green chairs to the ornate dragon-shaped chopstick holders. That doesn't mean the venue is only suitable for formal occasions, as the clientele of families, couples and friends suggests.
There are 34 fried and steamed dim sum to choose from –slightly overwhelming – but rest assured, all are skilfully crafted and prepared. If we had to recommend one, the Szechuan-style chicken and prawn siu mai stand out for their multitextured composition and spicy undertones.
Long Yin's meals genuinely taste as healthy as they do delicious. The crispy noodles and mixed seafood and the Vietnamese wok-fried beef cubes are prime examples of this – fresh, appetising, filling and wholesome.