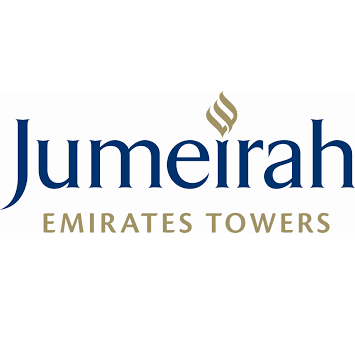 Anything wrong with the hotel information? Notify us!
25.217603
55.28281070000003
Jumeirah Emirates Towers Hotel - Trade Centre - Dubai - Vereinigte Arabische Emirate
Jumeirah Emirates Towers Hotel, also known as Emirates Tower Two, is a 56-storey hotel in the city of Dubai, United Arab Emirates.
The hotel includes 40 luxury suites and is operated by the Jumeirah International Group. Connected with 54-floor Emirates Office Tower by a retail boulevard, the two towers form the Emirates Towers complex. At a structural height of 309 m, Emirates Towers Hotel is the smaller of the two sister towers.
With a convenient location amidst Downtown Dubai, Jumeirah Emirates Towers offers easy access to some of the city's most interesting sites for your perfect weekend city escape.
Immerse yourself in unique lifestyle experiences at Talise Spa whilst a collection of exclusive retail offerings can be discovered at the elite Boulevard.
Venues in Jumeirah Emirates Towers Hotel, Dubai