Ramadan (also known as Ramazan or Ramathan) is the 9th month of the lunar Islamic calendar. This is one of the most significant events in the Muslim world.
It's a month when the first revelation of the Quran was revealed to the Prophet Muhammad (PBUH). Due to the characteristics of the lunar calendar, Ramadan falls on different dates every year.
During the entire holy month, Muslims observe fasting as prescribed by the Sharia (God's law). Believers are forbidden to smoke, drink and eat during the daytime. It is necessary to keep your speech from bad words, and your soul from unclean thoughts. During Ramadan, many believers also prefer to make pilgrimages to Mecca.
Fasting continues throughout the month of Ramadan. A complete rejection of simple human needs, even on the hottest and most grueling days, enables Muslims to demonstrate the power of their faith. Fasting is allowed not to abide only by the seriously ill, children, old people, pregnant women, people who are traveling at this time, and soldiers who participate in military actions. The fasting ends with the beginning of the month Shawwal when Eid al-Fitr, one of the most important religious holidays, is celebrated.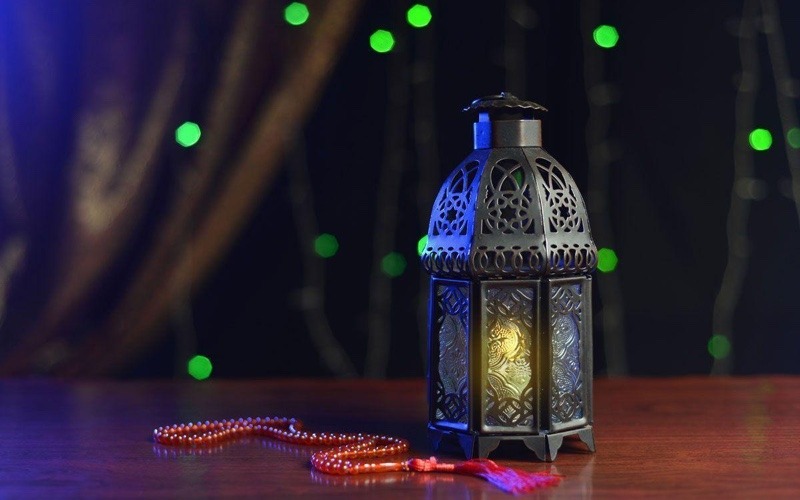 Rules for tourists during Ramadan
Many tourists in the UAE are interested in behavior rules during Ramadan. In this country the rigor of compliance with the laws of Ramadan is somewhat relaxed, but tourists need to follow some rules and be prepared for adjustments to the usual schedule.
Most importantly, it is forbidden to drink, eat, chew (including chewing gum) in public places during the daytime. But you can have a quiet snack in some restaurants in the special indoor dining areas.
In public places, kisses, hugs and similar expressions of feelings are unacceptable.
It's not allowed to behave provocatively and attract attention to yourself, avoid quarrels and obscene gestures.
You can not appear in public while intoxicated. Alcohol isn't sold by daytime, this also applies to bars in hotels. In Sharjah, there is an absolute «dry law» — alcohol is completely prohibited.
The work of most beaches, water parks, and parks remain unchanged. Shops are generally open from 10:00 to 13:00 and from 18:30 to 24:00. Many places can be closed during the day, and some usual events are canceled. Tourist destinations work on a reduced schedule, usually with a long break in the middle of the day. For this reason, be sure to pre-specify the schedule.
Music during Ramadan is prohibited. If you want to listen to it, use headphones and don't turn on the music at high volume. And remember that the lyrics of some songs may be unacceptable for believers.
You must also follow the rules regarding clothing. It shouldn't be tight, transparent and should cover the shoulders and knees. It is necessary to avoid too bright colors. Clothing should be as modest as possible (for both women and men).
If you are invited to visit the evening meal (Iftar or Fatoor), then it's impolite to refuse. In this case, guests come with a box of dates. Food should be taken only with the right hand and before eating don't forget to wish the host and the members of his family peace and prosperity.
Don't refuse to participate in various charity events and make donations.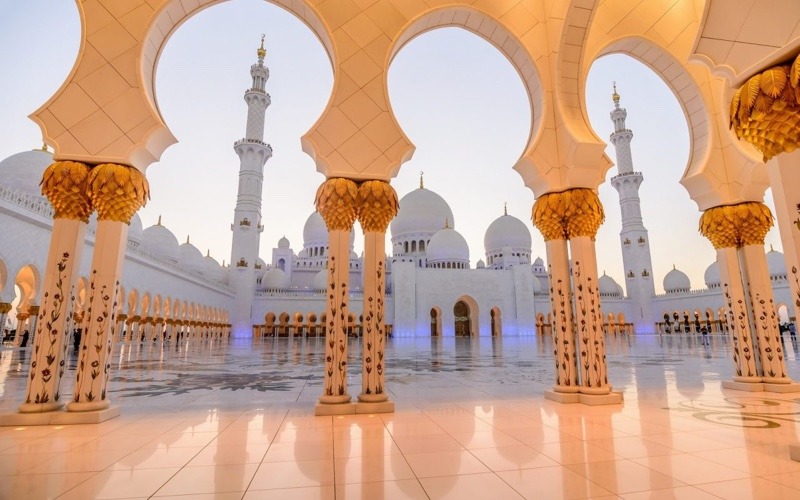 Bonuses
Ramadan is accompanied by many cultural events that may be of interest to you. Also in this month, many hotels are filled only partially, it will be easier to find a room, besides you can get it at a discount.