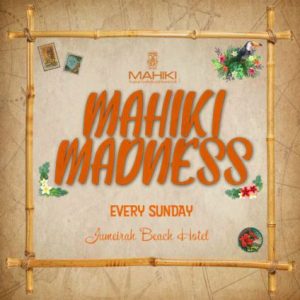 Mahiki Madness
Hunks and Honeys can finally lay back and be rewarded ,after a long weekend coring lots of pinapples, when Mahiki open the doors every Sunday to the Tiki Paradise and present Industry Night!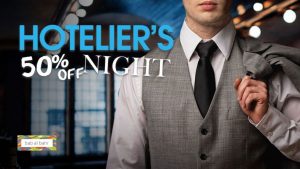 HOTELIER'S NIGHT
Time to relax and beat the Sunday blues, this is the night to serve those who are always serving us!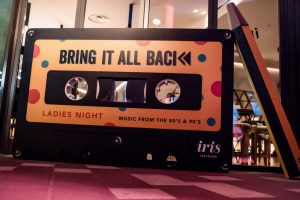 Bring It All Back
Are you ready to Bring It All Back? Every Sunday at Iris Yas, we're taking it back to the old school with the best of the 80's & 90's.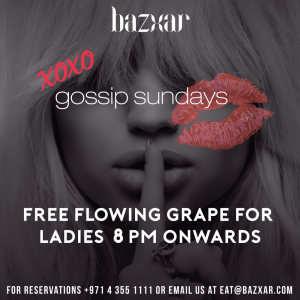 Gossip Sundays
Shhh it's gossip time! Every Sunday Bazxar will be making the weekend last longer by treating ladies to free-flowing grape from 8 PM onwards.

Soul City Sundays
As part of the terrace season finale, Iris Dubai presents 'Soul City Sundays: The Greatest Tribute', paying homage to the greatest Soul artists of all time, from Marvin Gaye, to Prince, to Michael Jackson, and more.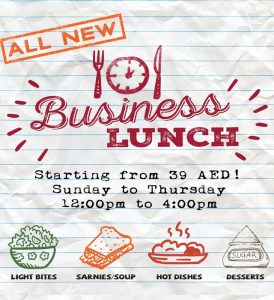 Fume Business Lunch
Fume Downtown Dubai will be making the workday easier by offering Business Lunch.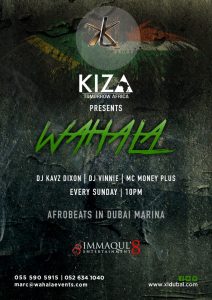 WAHALA
UAE based RnB & Afro Pop singer, MKO alongside Brainiac will be performing at XL Dubai tonight! #Wahala from 10 pm onward! Pure Afrobeats O N L Y!​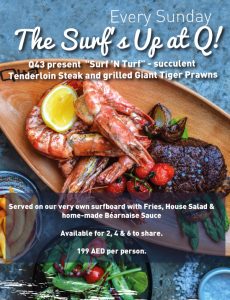 SURF 'N TURF
Tired of having to choose between meat and seafood? There's no need to settle for just one when you can have the best of both worlds!