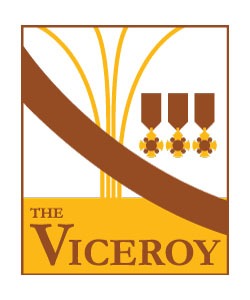 Add to favorites
Anything wrong with the venue information? Notify us!
25.257426
55.29951870000002
The Viceroy, Dubai The Viceroy - Khalid Bin Al Waleed Road - Dubai - United Arab Emirates
Happy Hours at The Viceroy, Dubai
Monday
12:00 pm

-

7:00 pm
Tuesday
12:00 pm

-

7:00 pm
Wednesday
12:00 pm

-

7:00 pm
Thursday
12:00 pm

-

7:00 pm
Friday
12:00 pm

-

7:00 pm
Saturday
12:00 pm

-

7:00 pm
Sunday
12:00 pm

-

7:00 pm
The Viceroy is an English pub with a colonial setting, it is the perfect place to spend a relaxed afternoon or a cheerful evening.
On the several LCD screens in the pub shows a wide variety of sports. Guests can relax with the favourite beer in The Viceroy Pub. The Best Brews are always available on tap every evening.
There are plush leather seats and dark rich mahogany tables, all surrounded by retro drinks posters and sporting memorabilia. With classic rock playing softly in the background and large bowls of salted peanuts and olives brought to guests table, it's comfy, cosy and easy to make everyone at home.
Restaurant timings:
Sunday – Saturday: 7:00 PM – 00:00 AM