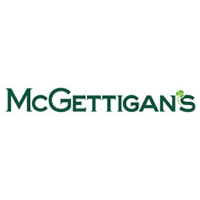 Add to favorites
Anything wrong with the venue information? Notify us!
25.2489784
55.35343069999999
McGettigan's, DXB McGettigan's DXB - Dubai - United Arab Emirates
McGettigan's DXB is located between gates C21 and C23 on Concourse C/Terminal 1 at Dubai International Airport.
This outlet caters for the 5 million passengers who pass through Dubai airport every month, a wide range of refreshing beverages and excellent but quick to serve food options are available here 24 hours a day. McGettigan's at DXB provides travelling passengers with the perfect place to wait in comfort for a connecting flight, catch a game on one of our TV screens or just unwind with a drink and a bite to eat before jetting off on their journey.
Uniquc décor, delicious Irish food & drink, the best Irish and international entertainment and sporting events are the ingredients that have made McGettigan's Irish Pubs such a success in the United Arab Emirates.
Open 24 hours a day.