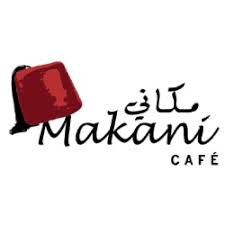 Add to favorites
Anything wrong with the venue information? Notify us!
24.207486
55.784820999999965
Makani Cafe, Al Ain Makani Cafe - Al Sarooj - Al Ain - United Arab Emirates
Welcome to 'Makani', which means 'my place' in Arabic.
This lovely open-air restaurant is the perfect place to enjoy a quiet evening under the stars and relish the best in traditional Arabic food. Let our chef prepare a traditional Falafel, Manakeesh or Mixed Grilled while you sit back and relax with warm tea and shisha.
MONDAY 6:00 pm – 1:00 am
TUESDAY 6:00 pm – 1:00 am
WEDNESDAY 6:00 pm – 2:00 am
THURSDAY 6:00 pm – 2:00 am
FRIDAY 6:00 pm – 1:00 am
SATURDAY 6:00 pm – 1:00 am
SUNDAY 6:00 pm – 1:00 am