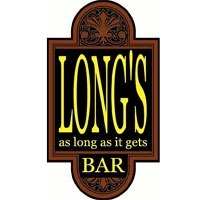 Add to favorites
Anything wrong with the venue information? Notify us!
25.213047
55.27500599999996
Long's Bar, Dubai Long's Bar - Sheikh Zayed Road - Dubai - United Arab Emirates
Long's Bar is a british pub located in the basement, and as its name suggests, it is the longest bar in the Middle East, with an authentic 'Raffles' look.
It is also a great place for casual dining with many exciting promotions every night of the week.
The fresh meat counter hosting an array of charcuterie makes it a decent restaurant, the bar itself, surrounded by flat-screen TVs is good for sports fans, then, for live music buffs, there's a stage befitting a small village pub, upon which no more than two musicians fit – on our visit, a vocalist and saxophonist duo provided the entertainment with some singalong classics.
Its decent food and all-day happy hours on Mondays and Wednesdays offering Dhs25 drinks make Long's worth a look. Head down for a bit of Dubai history.
Weekly Events