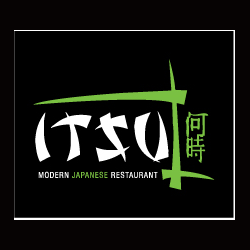 Add to favorites
Anything wrong with the venue information? Notify us!
25.110977
55.14195530000006
Itsu, Palm Jumeirah Itsu , Palm Jumeirah - The Palm Jumeirah - Dubai - United Arab Emirates
Itsu is a modern Japanese restaurant welcomes everyone to a unique and cost-effective dining experience with the special Japanese Menu and Service.
Guests can explore and experience true hospitality and savour the flavours of exquisite dishes prepared by highly trained reputed Chefs. The restaurant has a diverse portfolio encompassing, dining in, delivery, take away and catering. It's a business haunt by day and intimate dinner at night. Itsu does tick all the boxes, by its unique and creative menu collection for your delight.
They take pride in providing a terrific dining experience to every guest at all times and do the best to move their communities away from junk and fast food to a real healthy alternative, by offering a fresh casual and quick service with a healthy fix.