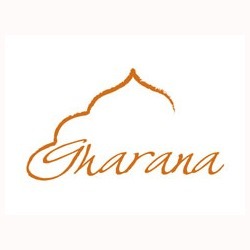 Add to favorites
Anything wrong with the venue information? Notify us!
25.116201
55.193858999999975
Gharana, Dubai Gharana - Indian Restaurant - Dubai - Дубай - Объединенные Арабские Эмираты
Gharana, simply means a family or household living under one roof. In musical terms, it refers to a line of musicians, where musical knowledge is passed from generation to generation.
Gharana conjures up images of home – home in different parts of India, home to the musical elite, home to regional rhythms and ragas, home to the diverse musical notes.
Gharana takes it a step forward and fuses these musical rhythms of selected regions with a melody of flavours from their respective cuisines. Indian food is like a Mahler symphony, its beauty evident but its construct encrypted.