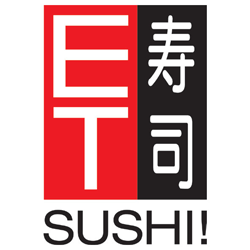 Add to favorites
Anything wrong with the venue information? Notify us!
25.2176839
55.28299800000002
ET Sushi, Dubai ET Sushi - Dubai - United Arab Emirates
Small, chic and cheerful, ET Sushi is a fun place to enjoy freshly prepared sushi, sashimi and tempura.
Sit at the bar and watch the plates of sushi pass by on the conveyor belt; the food here is so creatively prepared it's like your own little food fashion show as each dish tempts your tastebuds on its way around the restaurant where you can also sit and dine for an a la carte experience
Guests are given varied choices ranging from plates of Sashimi (slice of fish or seafood), Nigiri Sushi (squeezed rice topped with fish or seafood) to Maki rolls (rolled sushi rice with variety of option wrapped with Nori). For a more a la carte experience, guests can also sit on the terrace choose from soups, hot and cold dishes, tepanyaki and several kinds of Mochi ice cream.
Exclusive area can be arranged in the ET Sushi Terrace for larger groups.ther enhancing your visit.