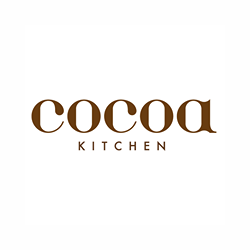 Add to favorites
Anything wrong with the venue information? Notify us!
25.207614
55.263403700000026
Cocoa Kitchen, Dubai Cocoa Kitchen - Дубай - Объединенные Арабские Эмираты
Cocoa Kitchen is a cocoa centric restaurant where each dish, savoury or sweet, has an enchanting accent of cocoa.
It is a concept store that revolves around a simple mono ingredient with a delicious menu to show the world that cocoa can be a starter, a main course ingredient and not just the dessert we are accustomed to. Cacao nibs are versatile when used in savoury cooking and can be introduced at any point in the recipes to lend their distinct flavour.
The menu celebrates the flavourful cacao nib as it draws inspiration from successful fusion with a wide variety of ingredients.