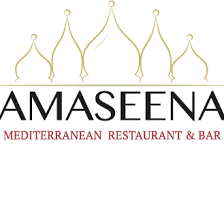 Add to favorites
Anything wrong with the venue information? Notify us!
25.0828064
55.138188600000035
Amaseena, Dubai Amaseena - Dubai - Дубай - Объединенные Арабские Эмираты
With its Bedouin-inspired tents scattered beneath twinkling desert skies, Amaseena is an outdoor restaurant that captures the romance of Arabia.
Guests can enchant the imagination and palate with the Arabic buffet that features traditional favourites alongside surprises like grilled lobster and lamb chops.