Details have been revealed for the Dubai Steps attraction, which will extend 100 metres in to the sky!
Plans to build the giant staircase were announced earlier by the Dubai Municipality, along with other projects, but the details of 'Dubai Steps' have only been revealed now.
This new 500-step landmark will reach 100 metres into the sky, but don't worry about not making it all the way to the top, there will be rest areas every 100 steps.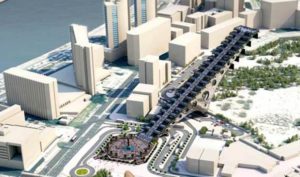 The Dubai Steps will attract tourists, athletes and visitors from all over, and is likely to be built in the area between Union Square and Bani Yas, however alternate locations such as Dubai Creek and Dubai Marina are being considered.