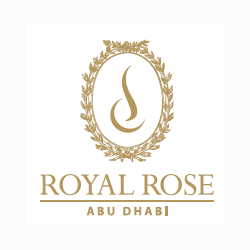 Anything wrong with the hotel information? Notify us!
24.4934866
54.37294459999998
Royal Rose Hotel - Al Danah - Abu Dhabi - United Arab Emirates
Royal Rose Hotel is a luxury 5-star hotel, built in a style resembling the splendour and grandeur of a Parisian 17th century City Palais, is located in the heart of Abu Dhabi.
Its interior is equally opulent, with walls overlaid in intricate gold-leaf designs and accented with ornate chandeliers to match its plush furnishings. It embodies both a sense of style and luxury.
All 355 Rooms and Suites are elegantly appointed. Its state-of-the-art meeting rooms are designed to accommodate various groups and events while the Grand Ballroom can comfortably seat up to 325 guests.