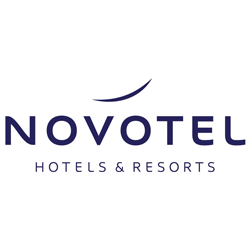 Anything wrong with the hotel information? Notify us!
24.3961591
54.51812989999996
Novotel Abu Dhabi Gate Hotel - Абу-Даби - Объединенные Арабские Эмираты
The 4-star Novotel Abu Dhabi Gate is ideally located on the bay between the Gate City of Abu Dhabi and Bain al Jessamin.
There are 164 individually decorated, modern, spacious and comfortable superior rooms and 60 suites with 1 bedroom and a kitchen. Rooms have safes and minibars. Food and beverages are delivered to the room 24 hours a day. All rooms have an LCD flat-screen TV with satellite channels.
For children there is a playground with a children's pool; There is also an outdoor swimming pool with adjustable water temperature. Guests can visit the In Balance Spa with sauna, Jacuzzi, Moroccan bath, steam room and spa cabins.