Summer is the time for the little hands to get creative!
If your kiddies are up for the challenge, Maraya Art Centre is here to teach them how to stylise a metal wire self-portrait! A professional artist will guide them step by step on how to create their masterpiece with one single strand – it will sure make a fab home décor!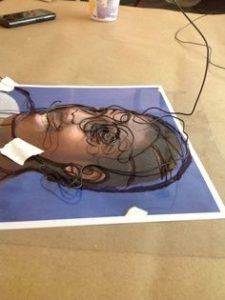 Participants will first learn how to draw a stylised self-portrait from a single continuous line. Then, they will learn how to bend a metal wire in order to create their portrait out of a single strand. By the end of the workshop, participants will take home a ready to frame self-portrait.
Time: 5:30pm – 7pm
For more information please contact Maraya Art Centre on +971 6 556 6555 or by email