You know how legendary stations Radio 1 and Radio 2 have effectively gone off-air and have been playing nothing but music since June?
Well the good news for fans of the long-standing stations is that they are coming back – DJs will return to the airwaves on the channels in September.
However, the stations will no longer be operated by Gulf News Broadcasting (the company ran the stations for 10 years), they'll now be operated by Abu Dhabi Media Company (which has always owned the licenses for the stations).
After the radio licenses were withdrawn from Gulf News Broadcasting around 30 people lost their jobs, but they have been invited to re-apply for their positions, but with Abu Dhabi Media as their new company.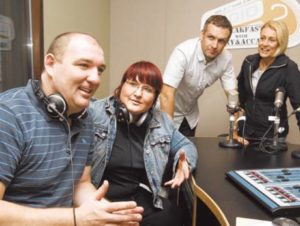 Asked why ADM had withdrawn the licenses from GNB, Abdulwahed Juma, chief commercial officer said: "Radio 1 and Radio 2 have always been the brands of Abu Dhabi Media since the beginning and we lease them. After each period of the contact, which is after five years, we negotiate them, and that reflects the strength of the brand and the market conditions. In the first five years a mutual agreement was reached so the contract was renewed. The second five years, it happened again but the parties did not agree so the contract was not renewed.