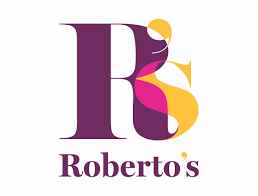 Add to favorites
Anything wrong with the venue information? Notify us!
24.499716
54.38716299999999
Roberto's, Dubai Roberto's Restaurant and Lounge - Al Maryah Island - Abu Dhabi - United Arab Emirates
Roberto's stays away from the Italian clichés of chequered table clothes and Roman iconography on the walls.
Instead, the venue is designed with classic elegance and simplicity. The tables are dressed with white linen table clothes and tiny tea light candles, creating a romantic setting after dark.
The menu is divided into courses of antipasti, soups, pasta dishes and seafood-heavy main dishes. A simple and delicious way to start is with the burrata: a perfect combination of creamy mozzarella and tomatoes. Of the pasta dishes, the spaghetti carbonara with wagyu beef bacon is mouth-wateringly good, though the classic fettucini bolognese isn't quite as exciting.
Between the trendy location and views of Dubai's skyline, chic setting and overall well-executed menu, Roberto's is a good spot for a lively dinner out.