If you want to celebrate New Year with maximum pleasure, you definitely need to come to Dubai. This time of year the city turns into a fabulous place, decorated with lots of lights and sparkly ornaments.
New Year's Eve in Dubai is an incredible and magnificent spectacle. The whole sky is lit by fireworks, that can't be seen anywhere else in the world. Holiday spirit is felt everywhere and the city is full of happy celebrating people. Each venue is ready to meet guests, everyone can find something interesting for himself. It wouldn't be a mistake to say that this is one of the best times to visit Dubai.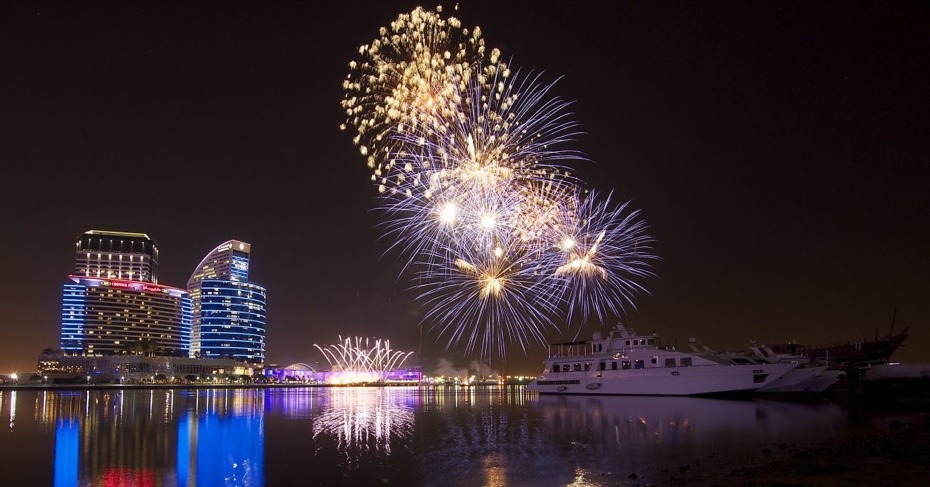 Most famous fireworks you can see if you visit the splendid Burj Khalifa or Palm Jumeirah. This is an unforgettable sight! A few years ago Dubai's fireworks were even entered the Guinness Book of Records as the largest and longest in the world (in 2009 and 2014). It's better to find a place in advance to observe the fireworks. For example, this may be a restaurant in the center of the city. But remember the cost of such a place will be expensive. However, if you watch the fireworks just from the street, you can get excellent experience too.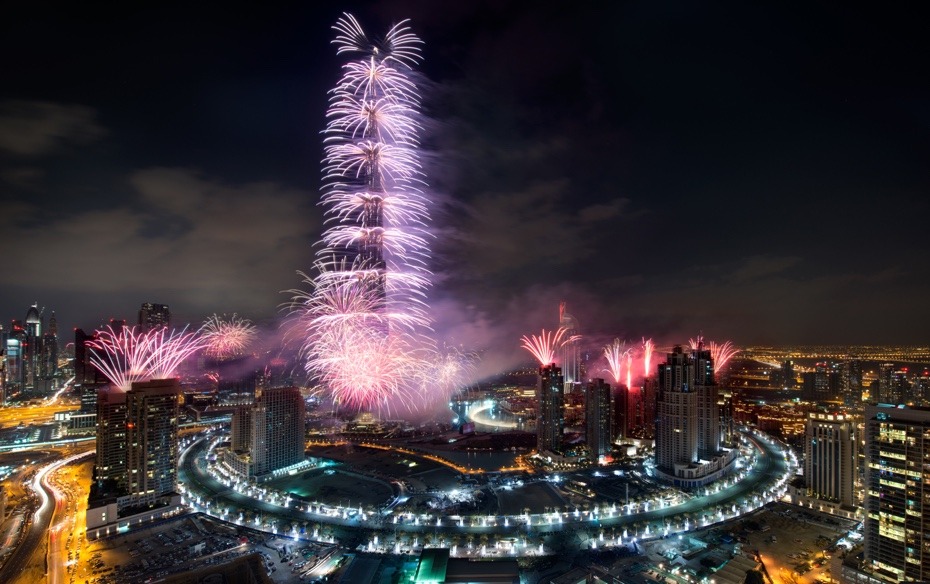 If you don't want to stay in the city, you can have a more exotic option — spend New Year's Eve in the desert or order Gulf cruise. A different but equally interesting atmosphere is waiting for you, it is a really good idea for New Year's Eve. Be sure to make a proper search for available options, you will find something interesting. And every year something new appears.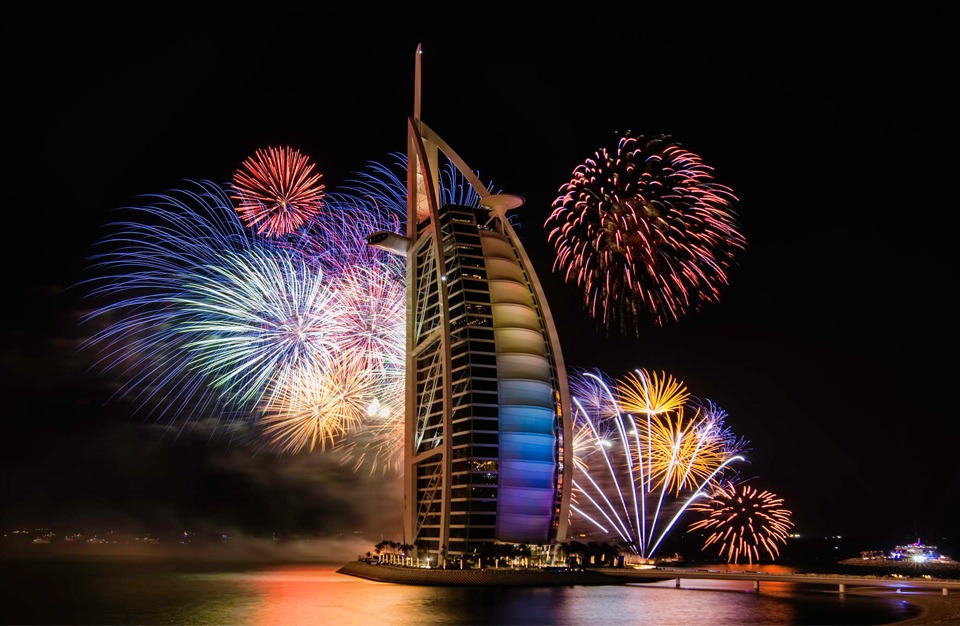 And not surprisingly, every year thousands of people from around the world come to Dubai for New Year's celebration and have a great time in the magnificent festive atmosphere of the city.