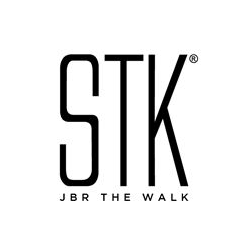 Add to favorites
Anything wrong with the venue information? Notify us!
25.0804164
55.1359678
STK Steakhouse, Dubai Rixos Premium Dubai - Dubai - United Arab Emirates
STK Steakhouse is the high-energy dining and drinks venue offers the ultimate blend of food-meets-party, bringing an all-new experience to Dubai, truly a cut above the rest.
With the various cuts of tender, juicy beef undoubtedly the star of the show, the wide selection of toppings, sauces and sides share the spotlight, with entrees including fish, oysters and more.
Serving premium quality USDA prime beef, STK steaks are famous for their big flavours. Offering a wide selection of cuts, choose from smaller fillets and tender strip loins to such larger cuts as the Ribeye, T-bone or Tomahawk.